Nigeria to adopt national fuel standards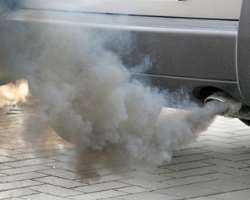 The Managing Director of the Nigerian National Petroleum Corporation (NNPC), Dr. Maikanti Baru has said that efforts must be increased so that all fuels produced in and imported into Africa meet the AFRI-4 fuel standards specification, which aims to lower the limits of sulphur allowed in diesel and gasoline by 2020.
Dr. Baru who was speaking at the African Refiners Association's (ARA's) 12th yearly conference in Cape Town, South Africa, said that "Nigeria will be adopting national fuel standards in line with international specs this year. Refineries will be given a three- to four-year window period to comply. Licences should only be renewed on exhaust emissions tests. It's imperative to act in a coordinated way to so that Africa does not become the dumping ground for low-quality oil products."
This is coming as Nigeria's former MInister on Environment, Amina Mohammed, spearheaded Nigeria's adoption of resolution 13 of the OTL Africa 2016 Communiqué seeking to expedite the country's transition to low sulphur fuels in the quickest time possible.
Although Africa's oil refining industry will need significant investments to adapt to the move by industry and the automotive sector to cleaner fuels, companies say they are committed to the change.
"The impact will be felt across all sectors of the industry, starting with refining and marketing. It will require significant investment and will also impact on the price. But we see this as an opportunity," said Angola's Sonangol Exploration and Production director, Edson dos Santos.
The ARA this week agreed to a move to adopt the AFRI-4 fuel standards specification, as pressure has been growing to improve the quality of gasoline and diesel for African markets. Changes are also afoot for fuel oil specifications for ships.
Bidding for cautious optimism on the planned adoption of the international specification of fuels destined for Africa, Head of Energy Reasearch at Eco BAnk Plc, Dolapo Oni noted that this reality may require Nigerians to prepare to pay more than is presently obtainable for fuel.
The implications of this development imply that for Nigeria's partially regulated downstream sector, implementation of this policy might face some challenges because "desulphurization is a bit of a costly process in refining. Low sulphur fuels are more expensive than high sulphur fuels and we currently buy high sulphur fuels because they are cheaper and fit into our N145/litre arrangement," he said.
Mr. Oni added that, "If we have to go for the desulphurized fuel, which is what the Ministry of Environment and ARA are pushing for, it means we cannot sell at N145 plain and simple. It means the NNPC will have to take on maybe an additional N20 to its current implicit subsidy cost to make sure they can import that kind of fuel."
HE told M&P that Nigeria is still one of the few countries in Africa that still allows fuels with sulphur content of about 1,000PPM in to its country, which in Europe is a crime. Presently, Europe does 50PPM and they are pushing for 10PPm while The Netherlands is pushing for 5PPM. Nigeria's diesel PPM is as high as 2,000 and it is something the Ministry of Environment is concerned about.
Analysts say there has been some progress in Africa, with eight countries already at the 50 parts per million (ppm) maximum. These were Morocco, Mauritius, the Seychelles, Burundi, Kenya, Rwanda, Tanzania and Uganda.
Achieving 50 ppm fuels by 2020 is possible, cost effective and will have massive health benefits. Most countries should achieve 50 ppm by 2020, with all countries reaching this milestone by 2025. Most countries should be able to reach 10 ppm sulphur fuels by 2030.
Hyacinthe Nare, from the International Council on Clean Transportation (ICCT), said diesel engine exhaust emissions were proven to cause lung cancer, with many thousands of people dying every year due to the effects of air pollution.
Nare conceded that barriers to clean fuel were substantial, but that the benefits greatly exceeded the costs.
"Apart from the obvious health benefits, it will also ensure a longer life span for vehicles. We shouldn't wait. This is a pure opportunity to move to clean fuels and clean vehicles."
Source:
M&P