Boko Haram: UN Security Council arrives today over Boko Haram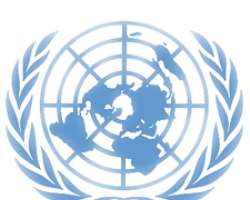 The Security Council Visiting Mission to the Lake Chad Basin Region will arrive Nigeria today with a visit to Maiduguri, Borno and proceed to Abuja to meet with the acting President Yemi Osinbajo on Monday.
Reports have it that the delegation will meet Northeast stakeholders in Maiduguri on Sunday before proceeding to Abuja where members will meet with Osinbajo and other stakeholders on Monday.
Matt Moody, Spokesperson and Head of Communications, UK Mission to the UN, said: 'on Day 5 of the UK Presidency, the Security Council will transfer to Maiduguri, Nigeria, where they will meet local officials and civil society organisations before visiting an IDP camp. In the evening, the Council will transfer to Abuja
'On Day 6 of the UK Presidency (Monday), the Security Council will meet Civil Society Organisations, Women's Groups, and leaders of the Nigerian Government in Abuja.'
The visit is part of the UN Security Council's mission under the UK Presidency, to the areas devastated by Boko Haram terrorists in the countries of the Lake Chad Basin - Nigeria, Cameroon, Chad and Niger.
The mission to Nigeria is aimed at enabling the UN body to get first-hand information on the various issues affecting the country. – Vanguard.