Congratulations to the Newly Registered "Democratic Gender Alliance Party" (DGAP) and the "Acting Diaspora Coordinator" Ms. Ngozi Orabueze!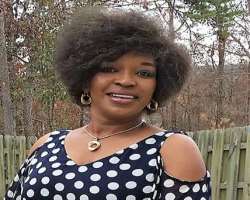 Brightest days ahead of Nigerians, diplomatically imbibing Equal Employment Opportunity (EEO) through the newly registered political party with great emphasis on Nigeria women, which history has proven to be successful partners of progress at homes and nation building. Nigerians are about to benefit from some of their well-contained characteristics. Hence, collectively planning to contribute to their motherland in style. These qualities are in the pipeline of becoming a reality in our activities of daily life. Hence, Nigerian women have resolved to take a bold step in coming together to address the sociopolitical and economic issues pertinent to Nigeria proactively. Consequent upon this ideology, the Independent National Electoral Commission (INEC) in Nigeria for the first time in Nigeria history has approved a name for a political party championed by who is who among Nigerian women - Democratic Gender Alliance Party.
With the advent of Democratic Gender Alliance Party, Diaspora feels a great sense of belongingness, impressive and delightful for considering Diasporas as stakeholders at the inception of this great party, unlike what has happened in the past; where Diasporas are used, divided and dumped for selfish reasons even though, Diaspora funds remittance increased from $21 million in 2015 to $35 million in 2016 to relatives and friends according to the World Bank report.Nigeria ranked the fifth largest recipient of remittances in the world.Yet, Diaspora is never been considered partners before now. Regardless, now is the time to come together, as one strong formidable united Diaspora with a common purpose, resilient to unforeseen circumstances.
In charge of Diaspora mantle of leadership is a household name, a wonder walker in the Americas appointed to put the party in perspective in the United States of America. This is not other than Ms. Ngozi Orabueze, BA, BSN, MSN, DNP Nursing, A Board-Certified Family Nurse Practitioner, and a renowned international advocate for women and children's rights, a strong supporter and promoter of fairness, equality, justice and good governance for all. She was issued a letter of Acting Diaspora Coordinator dated January 20 2017 duly signed by Hajia Halima (Turaki) Aminu Tijjani, the party Convener and ProtemChairman.
Ms. Ngozi has since swung into action, connecting with Nigerian professionals and ethnic groups, spreading the news, contacting other stakeholders while seeking inputs and raising memberships in the Americas. With the help of key stakeholders, the party has identified over 30 state representatives in the United States. This is an ongoing exercise and the group intends to cover the remaining states in the next couple of months. Pioneering this beginning with Ms. Orabueze in the United States are Alhaji Muftau Medupin – Kansas City, William John – United Kingdom, Dr. Kay Alabi – Canada, Pastor Jem Fleming – Orlando, Glad Ebele - Atlanta Georgia, Mohammed Bala- Tennessee, Ibrahim Gazo- Florida, Dr Tai Obembe- Alabama, Ifeoma Pepple- Maryland, Dr. Ngozi Okonkwo - Maryland, Barrister Kate Igbinovare – Washington, Ms Patricia Adebowale- New York and Saroya Hardaway-Atlanta. This pioneer body had its first teleconference meeting on February 12 2017, with other members in attendance. Meanwhile Ms. Ngozi submitted:
· Letter of Acceptance
· Diaspora International/National Chapter Guidelines
· Application Letter to Host Convention
· Minutes of the 1st meeting, etc.
In an interview with Ms. Ngozi, she enumerated, "Nigeria is an equitable country and one of the most influential black nation on earth. She noted that the urge for women to play a critical role in the leadership and political affairs of Nigeria is imminent. She noted that Nigeria women should not only be heard, but also be seen as mothers; the engine that moves every society to total development. Contrarily, there are too many manipulative interest groups in the country, both at the local and state level and the Nigerian women can no longer sit down at the corner, while the country is rocked with abject corruptions, manipulations and selfish interest from some political class.
Statistics and studies reveled, Nigerians are renowned all over the world as the most educated black people in the planet, yet scattered all over the world because of non-provision of necessary amenities to recoup its best brains and wealthiest. Most Nigerian Diasporas are turned down from participating in nation building, for the fear of competitions and to bring the best types of services to benefit the country.
In a related development, the party's national spokesperson in Nigeria, Ms. Ifeoma Wogu, speaking with reporters, noted that the party will approach governance differently from the way other political parties that have been in power used to do. She acknowledged challenges the party will contend from other existing and bigger parties, but noted that the party will map out strategies to counter such challenges and any intimidation. We are a party for the grassroots and we are going to be a voice for the voiceless. We want to give all Nigerians a sense of belonging in governance and to carry them along in policymaking. Women are qualified to represent their people as the men do but we are not out to compete with the men, even some of them are supporting us morally to actualize our dream.
In conclusion, The Acting Diaspora Coordinator Ms. Ngozi Orabueze, made a strong case for Diaspora to be included in the party's National Executive Committee, political appointments, seeking Diaspora Voting and her doors are widely opened to comments. Meanwhile, she has been receiving congratulatory messages and visits.
Francis John
KuliKuli FM - HOPe Africa