Fed Govt reviews visa policy to boost economy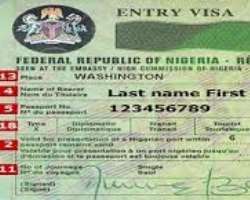 The Federal Government has reviewed its visa processes for foreigners who wish to visit Nigeria for business and tourism purposes.
In a statement on Sunday by the Minister of Information and Culture, Alhaji Lai Mohammed, government said this was with a view to removing bureaucratic bottleneck and encouraging business travellers and tourists.
The statement, which was signed by Segun Adeyemi, Special Adviser to the Minister on Media, the government said the measures were part of the action plan for the ease of doing business as well as efforts to boost
tourism, within the overall context of the administration's economic diversification agenda.
'The Nigeria Immigration Service (NIS) has reviewed the requirements
for Nigerian visas to make them more customer friendly, and details of this review are available on the NIS official website, www.immigration.gov.ng.
Types of visas currently reviewed include Visa on Arrival (VoA) processes, business visas, tourist visas and transit visas,' the statement said.