ASSOCIATION OF MOVIE PRODUCTION CONDEMN THIS DESPICABLE ACT ( ANITA HOGAN )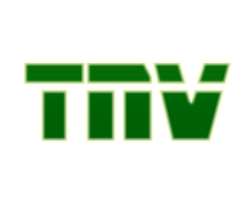 Stakeholders rout for Anita
Meanwhile, artistes and stakeholders in the movie industry have all continued to rally their support for the embattled actress whom according to them is too decent to have posed for any such photographer or magazine. At Ojez that same Friday night, it was public outrage.
U.S returnee Lancelot Oduwa Imasuen said "Nigerian journalism has taken a new dimension and we have to condemn it with all our heart and might. How could someone in his or her right senses publish such a thing on front page of a general interest newspaper? Did they imagine who could be reading? It sounds like blackmail, oh and they imagine that Anita could be somebody's sister, relation, wife or didn't they think that it could have been their own relation? If it were their relation how would they have felt? I, Lancelot Oduwa Imasuen, on behalf of Association of Movie Production condemn this despicable act.
For Fidelis Duker, DGN President, "It is a big shame really and condemnable. But I will reserve my comment until I have heard it all. Most of us who know Anita know she is far more organised than that. Anita is a reserved lady who had been guarding her self with care. She knows that Guilder Ultimate search had made her more popular and as educated as she is, she understands how to manage her fame. We would love to see the root of this because it's the entire Nigerian movie industry that is at stake.
Emeka Enyiocha
"There is a need for the Actors Guild of Nigeria and indeed all guilds of the Nigeria movie industry to take an action concering this. Action done with the intention of killing someone because I dare say that it was done out of malice. Anita is a different person who shouldn't be associated with such mess. A united action is required to put paid to this kind of blackmail.
Dickson Iroegbu
"Ooh, this is nonsense, sheer nonsense. If it were the picture of those whose lives we already know are already on the precipice, you know those whose stock in trade it has been, then we would have gone to say congratulations, well done for stepping up. But for Anita, no, not Anita Hogan. It is unbelievable I know, I believe, I trust. That Anita could not have posed nude for any one for no amount. She is a decent girl who is more respected in the movie industry.
Madu Chikwendu (AMP President) says I would have no comment until the matter is completely investigated. It would be rash to jump into conclusion now when you don't know all the facts. But I could say Anita knows more than posing nude for a popular paper. For how much? For what?
Ejike Asiegbu (AGN President) Spoke to Home Video People on phone. He was asked about his purported problems with the Board of Trustees who appointed Hakeem Rahman to take charge and he laughed boisterously. "Let me tell you, the Board of Trustees is not in existence so I don't know what you are talking about. I saw their press release signed by their so called chairman Hakeem Rahman.
These people are making a mockery of themselves and I wont say AGN. You could imagine these people appointing responsible people like Chief Ambassador Segun Olusola, veteran actor Pete Edochie, Mrs Taiwo Ajai Lycett etcinto their messy broth as those who would over see a committee for them. It is indeed unfortunate. They made this mockery without the consent of these men of integrity.
Thank God, they are all shouting foul, count me out. I didn't want to talk about these now because they are no issue. It is like a distraction from the main issue at stake. Anita Hogan who was blackmailed by a Nigerian newspaper and magazine. We have marshaled out letters to all who could have anything to say about it to take note of our displeasure and seeking redress.
What was done to Anita is to portray Nigerian actors in bad light. Those who did it do not also know that it also puts our journalism in bad light. We have resolved that we would get to the roots of this. As soon as the issue was made public, we set up a high powered investigation team while asking actors to remain calm.

The investigation has yielded fruits of course you know that all those who were fingered in the blackmail are all in and helping the police in their investigation. So when you talk about a non existent board of trustees, I laugh. I'd rather talk about Anita Hogan which made me return from Abuja to see first hand what is happening. I don't want to be distracted. We have been in touch with her and continue to be to give her moral support. A member of the AGN is regularly posted to see her for now. She needs it now. It must indeed be a trying period for the poor lady.
However, police sources say blackmail and extortion has become the latest methods of fraudsters who wish to be paid ransome.
Stories of how several men have fallen for the trap are numerous. One was recalled of a movie marketer for whom a girl was thrown upon. The girl's job was to lure the guy in bed and had photos taken of them. Now, he is shown the picture and he starts to cough out money.
The source at Panti warned everyone to beware of the latest technique.
Kate Effiong
That publication was done with malice in mind. How could you just ruin somebody's life with such? Anyone who did that did it with the intention to kill and God knows the person has failed. Anita will pass over this, definitely. I can not just believe this. The lady is well mannered and very calm and did not deserve this. The people who did this did not consider that she is a human being. They had the intention to kill.
Florence Onuma
I am yet to get to the facts of the issue but I would love to say that if Anita wanted to ruined a hard built career in that way and posed for those people, then she has tried but if not, then those culprits whom I hear are in police custody should be killed. What they have done tantamount to killing so they should enjoy a pinch of their medicine. They were ruthless. They were deadly and only God will judge them.