Nigeria's Psquare and MI Battle HHP, Estelle, Others for BET Prize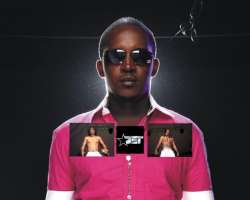 The nominees for the 2010 BET Awards have just been announced and there are some very familiar names on the list! Our boys have done us proud once again as MI and P-Square were nominated in the Best International Act category. Ghanaian musician Kojo Antwi and SA's HHP were also nominated in that category. This is the first time that African musicians have been nominated for the BET Awards.
Other musical artistes of African heritage who were also nominated include Dizzee Rascal (many don't know that Dizzee's father is Nigerian and mum is Ghanaian), Wale who is up for the Best New Artist award, Estelle, K'Naan and Sade who are also nominated in the Best International Act category.
It's a great step though a tad odd that all the international acts were lumped into one category.
Oh well, one step at a time.
Congrats to the nominees
BET Awards 2010 – Best International Act
Kojo Antwi (Ghana)
Chipmunk (UK)
Dizzee Rascal (UK)
Estelle (UK)
Hip Hop Pantsula (HHP) (South Africa)
K'Naan (Somalia/Canada)
M.I. (Nigeria)
P-Square (Nigeria)
Corinne Bailey Rae (UK)
Sade (UK)