Electricity Company Disconnects Power Supply to Zamfara Government House Over Unpaid N400m Debt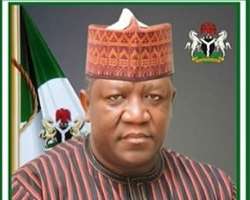 The Kaduna Power Holding Company has cut power supply to the Zamfara State Government House in Gusau over failure to pay a N400m debt.
The Business Development and Relationship Officer of the company in Gusau Area Office, Mr. Aminu Yakubu, warned that the seat of government will remain in further darkness if the State fail to pay their debt.
Yakubu said the state government had continuously failed to pay its electricity bills over the years.
"Since there was no indication that the state government would pay, my head office directed that we cut the supply until the debt is settled, " the officer said.
Yakubu, however, said that the state House of Assembly had invited him to explain the reason company cut power supply to the state government.
"I explained the debt profile and the legislators promised to talk to the executive so that the money being owed would be settled," he said.
He said the disconnection affected some other state government's offices including the Yariman Bakura Specialist Hospital which was also disconnected in spite of the fact that it was providing essential services.
Yakubu said the debt ridden state government, which had a monthly electricity bill of between N15 million and N20 million, was now owing the company about N400 million.
Ecobank in a bid to recover the sum of N3.1 billion debt from the state has commenced a garnishee proceeding against the state.
A High court in Lagos had compelled banks to continuously disclose through monthly or quarterly statements, accounts standing in the name of Zamfara state.