Delta State House Of Assembly (DTHA), Under Pressure To Probe Missing N48.6 Billion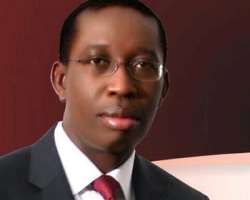 The Delta State House of Assembly (DTHA), is presently under pressure by the All Progressives Congress (APC), in the state to as a matter of urgency probe the issue of missing N48.6 billion that had accrued to Delta State Oil Producing Areas Development Commission (DESOPADEC), from May, 2015 to date.
Chairman of the party in the state, Prophet Jones Erue, in a statement, said: "This fund represents 50 per cent of N97.2 billion that had accrued and paid by the Federal Government in respect of 13 per cent derivation funds specifically meant for developing oil-producing areas in Delta State.
Speaking through his Chief Press Secretary (CPS), Mr Aniagwu Ehiedu Charles, the governor declared that the money was deducted to service several financial debts and commitments of the state government.
The governor said whatever had accrued to the state from the 13 per cent derivation had been depleted before it reached government coffers.
Furthermore, Okowa tried to scoff off the allegations by APC, "Based on his admission above, the governor has diverted the said DESOPADEC funds to improper use".
This is misappropriation. If true, Governor Okowa has acted in clear breach of his duties and responsibility to the citizens of Delta State and particularly the oil-producing areas under the extant laws of the state that established DESOPADEC.
"These so-called debts are of an unknown origin, meaning or impact. It is also obvious that they are a state-wide responsibility and should not and cannot be repaid by the funds that have accrued solely to oil producing areas."