Pres. Buhari returns DSS operatives as bodyguards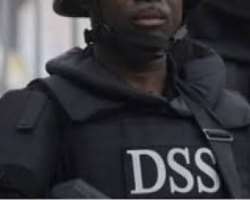 The authorities of the Presidential Villa, Abuja have returned the operatives of the Department of State Services to spots where they can perform 'close protection roles' for President Muhammadu Buhari.
They are replacing personnel of the Armed Forces who have been performing the role since June 2015 shortly after Buhari was inaugurated.
Though the DSS officials had been playing the traditional role, the decision to restrict their access to the President was the peak of the inter-agency rivalry that rocked security agencies in the seat of power in 2015 with the coming on board of Buhari.
They were withdrawn from beats/locations such as the administrative reception/passage; service chiefs' gate; residence reception; resident gate and office reception among others.
They were left to man other duty beats/locations located within the immediate outer perimeter of the Presidential Villa.
This week, the DSS officials returned fully to the beats from where they had been removed in 2015 while the personnel of the Armed Forces left the premises.