Army Arrests Soldiers Who Brutalised Physically-challenged Man In Onitsha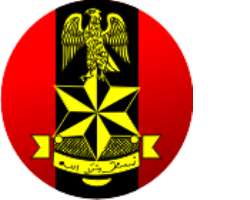 SAN FRANCISCO, February 09, (THEWILL) – Coming after the video of the manhandling of a physically-challenged man in Ontisha, Anambra state provoked anger on the internet, the Nigerian Army says it has arrested the two soldiers that carried out the assault.
The blogosphere recently came alive after a video uploaded on Facebook showed two soldiers descending mercilessly on a physically-challenged man for putting on camouflage in Onitsha.
The men, who were communicating in Igbo language, were heard saying: "Stubborn! Stubborn!" as they seized the wheel chair of the victim throwing same to a corner.
One of the soldiers had a gun and horsewhip, while the other had just a horsewhip.
They dragged the man on the floor, and used the whips on him at intervals. As they flogged the physically-challenged, he screamed out of pain, but none came to his rescue as those who gathered only looked on with pity.
The attackers later abandoned him and jumped into their waiting van, which was parked right in the middle of the road throughout the period that the assault lasted.
But reacting in a statement issued by its Director of Public Relations, Brig.-Gen. Sani Usman, the Army stated that the soldiers had been charged by their commanding officer.
The statement reads, "The attention of the Nigerian Army has been drawn to a video clip in which two soldiers were seen maltreating a physically challenged person for allegedly wearing a camouflage shirt.
"We wish to inform the public that the incident took place on Tuesday 7th February 2017, at Onitsha, Anambra state.
"In line with our zero tolerance for acts of indiscipline and unprofessional conducts especially in relation to violation of human rights, we wish to further state that the soldiers involved have since been identified and apprehended.
"They have also been charged for assault by their commanding officer."
The statement went ahead to warn troops to desist from any act that infringes on human rights and cast serious aspersions on the reputation of  the Nigerian Army.
"The public should please regard this ugly incident as an isolated case which is not true reflection of the Nigerian Army," Usman added.