BBC Africa debates "fake news" in Malawi
BBC Africa will bring audiences across the world special programmes from Malawi.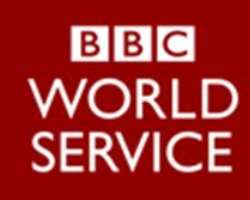 Available to hear on Friday 17th Feb at 1500 GMT on the BBC World Service, BBC Africa Debate will look at how distrust of the news is affecting African press. Listeners from across the continent can also join in with the discussion by using the hashtag #BBCAfricaDebate on social media.
Presenters Akwasi Sarpong and Didi Akinyelure, will be joined by a local audience and a guest panel in Blantyre, Malawi. The recording will take place Weds 15th Feb and the debate will include a senior government official, media representatives from the public and private sector, media regulators, bloggers and news consumers.
The increased use of the internet and social media platforms has changed how journalists work and the way that citizens find and share information and entertainment. In Africa, rumours of such things as a country's leader's illness and allegations of ballot rigging can spread quickly. What problems does this present to the African press? And is it a journalist's job to expose or respond to news that isn't true?
As part of a week of special BBC events in Malawi, Focus on Africa radio will also be presented live from Blantyre on Thursday 16th and Friday 17thFebruary. The broadcasts will include features and reports from the city and beyond, plus live guests and musical acts.