NANS to go ahead with protest despite Tuface withdrawal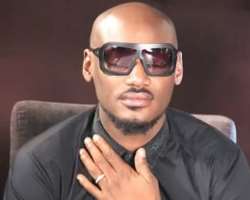 The National Association of Nigerian Students (NANS) has said students will go ahead with the planned protest scheduled for Monday to draw government attention to the suffering of the majority of Nigerians despite the withdrawal of the  convener of the protest, Tuface From the match.
The Deputy Coordinator of NANS in the South West, Mr. Saheed Afolabi, said this while speaking with our correspondent on the telephone on Sunday.
The NANS leader said it was good that Tuface came up with the idea but his withdrawal from it would not stop those, who had indicated their interest to participate from going ahead with the protest.
He said, 'We are going ahead with the protest. It is going to be a peaceful protest just to draw the attention of the government to the intense suffering  and hunger ravaging the majority of Nigerians as a result of the economic crisis facing Nigeria.
'It is good that Tuface came up with the idea of the peaceful protest but we are going ahead with it even if he decides not to participate in it any longer. There is hunger in the land, it is too much and we the students are the hardest hit by the poor economy.
'Tuface's case can be  likened to the case of a bus conductor, who loads a bus and decides not to travel with it. We will go ahead with the planned protest with our without his ( Tuface) participation.'
He assured security agents of good conduct on the part of the students, saying their aim was not to cause mayhem but to let those in government be aware of the suffering of the masses. Punch