Economists blast FG over food prices task force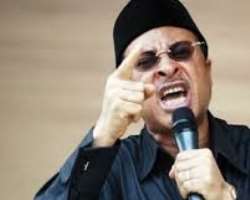 Prominent Nigerians including renowned economists, elder statesman and industrialist yesterday slammed the Federal Government for raising a task force on food prices.
It was the decision of the Federal Executive Council (FEC) meeting chaired by Acting President Yemi Osinbajo in Abuja on Wednesday.
Firing the first salvo against the task force yesterday, the Founder, Centre for Values and Leadership, Prof Pat Utomi, said the decision to set up a committee to tackle food prices was a foolish one.
''The subject matter does not interest me at all. Though, I don't have the terms of reference, but if it is about price control, it is the most foolish thing to do at this moment,'' he said.
On his part, the Chief Executive Officer (CEO), Financial Derivatives Limited, Mr. Bismarck Rewane, said food prices are determined by market forces and not committees, adding that, if committees could bring down prices, the country won't have inflation in the first place.
''Those things are totally irrelevant at this time. The committee will achieve nothing because it is a total waste of time. The important thing is about policies. It is policies that will bring down prices of food. Committees will take sitting allowance and achieve nothing,'' he cautioned
Reacting to the development, elder statesman, Tanko Yakassai said it is a fire brigade approach which may work in the short-term.
He advised that rather than carry out an action that may not have positive long lasting effects, the government should roll out a well-articulated programme that would address the issue.
He said: 'I pray it would help, but I see it as a fire brigade approach. It can only work for a short time after which we shall go back to square one.
Another contributor, the spokesperson for Yoruba social-cultural group, Afenifere, Yinka Odumakin, said rather than constitute a task force, what the government must do is to get its fiscal policies right and everything would fall into place.
He said: 'Are they going to send soldiers into the streets to force people to sell goods lower than the price which they bought them? I do not understand what the job of the task force would be. What is the task force going to do? Are they going to flog people to fall in line like they did in 1894? If Nigerians are looking for the definition of cluelessness, they have found it in this administration.'
Also commenting on the matter, an Abuja-based Development Economist, Tochukwu Okorie picked holes in government's plan to force down food prices using committees.
According to him, prices of goods are determined by market forces only, adding that any attempt to use executive fiat would lead to hoarding.
'That is an attempt to go back to 1984 where government used the military to break into people's shops and warehouses to sell goods at giveaway prices. We saw the implication. There was massive hoarding. That will likely repeat itself. When goods are available, prices will come down. That's competition,' he said.
A development economist, Mr Odilim Enwegbara, queried: 'How did someone in his right frame of mind conceive this in the first place? How did this government after rigorous debate (if there was any), decide that this can work?
'As far as I am concerned, it's just an effort in futility. Or how does the government want to pursue its enforcement,' he queried. - The Sun.