Fraud alert: Swindlers are selling crude oil in hotel rooms – NNPC warns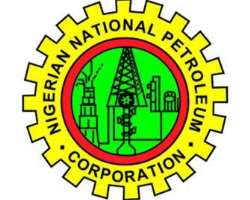 The Nigerian National Petroleum Corporation (NNPC) has warned the general public to beware of fraudsters who parade themselves as representatives of the corporation to sell crude oil to them.
NNPC said the activities of these swindlers have become pervasive to the extent that people are making oil and gas transactions in their rooms in "Nicon Hilton" (now Transcorp, a popular Abuja hotel).
‎NNPC's Group General Manager (GGM), Crude Oil Marketing Division (COMD) handed the warning in Abuja on Thursday at the opening of bids for the Direct Sale and Direct Purchase (DSDP) of crude oil-a system NNPC uses to swap crude for fuel.
'You don't do it (sell crude oil) in Nicon Hilton, that is what is happening now. People selling crude oil in their rooms in Hilton and at the end of the day they end up collecting $50,000 or $100,000 from very gullible people and they vanish. They tell them they will collect $50,000 and give it to NNPC as processing fee, there is nothing like processing fee,' Kyari said.
'Anybody who brings a sheet of paper and says he has crude oil, it's not true. Crude oil is not colanut, those who know (about crude) know where to find it, it is on electronic platform, anybody can see it,' he added.
Kyari said the corporation does not have any agent in Nigeria apart from its London-based subsidiary company Duke Oil involved in crude oil transaction.
'For the avoidance of doubt, NNPC does not allocate off spec crude. There is nothing like off spec crude which is what you see in many documents flying around. NNPC does not participate in spot allocation and we don't have cargo agreement" he said.