OCEAN FISH MAY DISAPPEAR IN 40 YEARS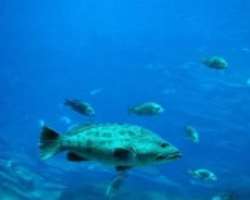 UNLESS measures are taken urgently, the world may
face a scarcity of ocean fish by 2050, according to the United Nations (UN) experts. According to the Agence France Presse (AFP), Pavan Sukhdev, head of the UN Environment Programme's green economy initiative, told journalists in New York: "If the various estimates we have received… come true, then we are in the situation where 40 years down the line we, effectively, are out of fish.'
A Green Economy report due later this year by the United Nations Environment Programme (UNEP) and outside experts argues this disaster can be avoided if subsidies to fishing fleets are slashed and fish are given protected zones - ultimately resulting in a thriving industry.
The report, which was opened to preview, also assesses how surging global demand in other key areas including energy and fresh water can be met while preventing ecological destruction around the planet.
UNEP director Achim Steiner said the world was "drawing down to the very capital" on which it relies.
However, "our institutions, our governments are perfectly capable of changing course, as we have seen with the extraordinary uptake of interest. Around, I think it is almost 30 countries now that have engaged with us directly, and there are many others revising the policies on the green economy," he said.