Charly Boy openly declares self for Biafra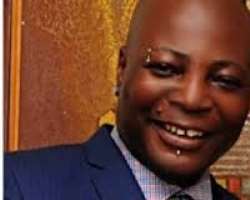 Top entertainer, Charley Oputa, popular known as Area Fada or Charly Boy has recently spoken about Biafra crisis for the very first time.
It's no surprise that he would take sides with the agitators as he is a proudly an Igbo man who believes in the ability of the Easterners.
In a recent post he shared his thought saying, he is a native fowl, meaning despite his exposure he is a cultural Igbo man. In his words: 'I am a proud Igbo man, a home boy and a native fowl.
No demo, my friends call me Igbotic not because am a nerd, or a Jew man, but because I represent and symbolise all the characteristics of a typical Igbo man pre civil war.
The Igbos may have short circuited their political growth, but it doesn't take away the fact that we are great Nigerians. I have learnt to be more Igbotic than I ever expected.
As an Igbo man, I have learnt to be more profitable in the things I do, I have perfected the art of being tenacious in any dream I chase; to be industrious, consistent and powerful focused.
All the lessons I learnt from my brothers in the tribe have made me dogged, hardworking and exhibiting the ability and capacity to survive in any kind of weather. I am originally /Nwa Biafran.'