7th Annual Lecture of IBB Varsity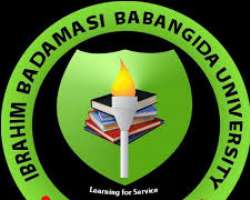 The main Auditorium of the main campus of Ibrahim Badamasi Babangida University, Lapai
was filled to the capacity by intellectuals, academicians, dignitaries from near and far, staff,
students and other members of the university community who have come to witness the 7th Inaugural Lectures
serries: "IN PRAISE OF DISSIDENCE: POWER RELATIONS, ARTISTIC CREATIVITY AND NIGERIA'S
DEMOCRATIC PROCESS." Organized by the university management.
The lecture was delivered by a Professor of African Literature and
Cultural Studies, Prof. Sule Emmanuel Egya of English Department, IBB
University, Lapai, on Wednesday, 26th January, 2017.
The Vice-Chancellor of the university, who doubled as the
Chairman/Chief Host of the occasion, Prof. Muhammad Nasir Maiturare,
earlier on his opening remarks applauded the effort of the lecturer:
"Prof. Sule E. Egya is a young, vibrant and versatile
professor not only in IBB University and Nigeria but across Africa
and the world." Th VC expressed his appreciation on the efforts of the university Senate Committee
on Conferences and Seminars, the management, staff and students of the
institution for organizing the event.
He went further to pray for the university Registrar, Mallam Samaila
Muhammad who is lying ill in the hospital and wished him
quick and speedy recovery.
The guest lecturer stressed that power is everywhere,
circulates and latent in every individual.
He stated further that "power is a art or instrument which one can use to
bring about mobility in culture and mobility towards a better society for
human existence."
Prof. S. E. Egya identified the previous administrations of both
military and democratic governments as a dissidences that tried to
derail the artistic power.
The lecturer believed that the ruling power of every government both
military and democratic government is structurally based on tenure
and every tenure has it's definite end. But the artistic power remains
forever no matter if the artist is dead or alive, his works
lives on.
In showing appreciation, Prof. Sule Emmanuel Egya, thanked God
for the gift of life.
He appreciate his parents for tending and tolerating him. And he says "
My teachers at all levels of schooling for attempting to shape the
mind. My famiy members for having to cope with the
'strange one'. Friends and colleagues from all over the world and IBB
University and Senate Committee on Conferences and Seminars for
providing a platform." Thank you for listening.
Usman Mohammed
Department of Mass Communication, IBB University, Lapai-Niger State.