Senate rejects subsidy, tariff hike for power sector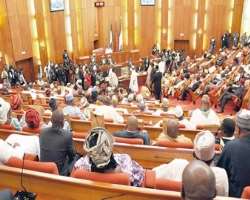 The Senate Committee on Privatisation has rejected the call to subsidise the power sector or increase the current electricity tariff by the Nigerian Electricity Regulatory Commission (NERC).
The Committee's Chairman, Ben Murray Bruce who led his members on an oversight function to NERC told newsmen that such calls for tariff hike has semblance with monopoly as was with NEPA.
He said: 'What l don't want is for us to leave NEPA as a monopoly and create other monopolies with Generation Companies (GenCos) or Distribution Companies (DisCos) and that is what we have had. Instead of having government monopoly, we now have monopoly in your private sector.'
He decried a situation where customers do not have options to choose among the DisCos as they are confined to just one. 'There is only one DisCo in Benin, only one DisCo in Lagos, only one DisCo in Abuja. You don't have other DisCos to compete with, you only have one. So, if they tell you the rate is N100, it is N100 that is my problem,' he noted.
While Bruce said the tariff increase is often up to 200 per cent rather than a gradual increase, he noted that government will not subsidise the power industry with N1trillion because other businesses that have no subsidy are surviving.
He said: 'Well, in my business, nobody gives me subsidy, in Aliko's business, nobody gives him subsidy and we are all in the same market and we all survive in the same market. If nobody gives us subsidy, why should we give the power sector subsidy?'
The Daily Trust reports that the Minister of Power, Works and Housing, Mr. Babatunde Fashola last week said there will be no subsidy for the sector saying the liquidity issue will be resolved soon.