Ukah Tasks NGOs, CSOs On Effective Advocacy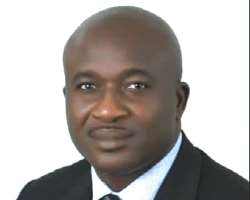 Delta State Commissioner for Information, Mr. Patrick Ukah, has stressed the need for Non-Governmental Organisations (NGOs) and other Civil Society Organizations (CSOs) to embrace the individual and group specific form of advocacy in establishing a credible interface between the state government and its citizens.
Mr. Ukah said while the conventional mass media advocacy has the advantage of reaching a wide audience simultaneously, it has the drawbacks of elitism and technological inefficacy, unlike the one to one method of communication that requires no special technology and literacy level.
The Commissioner made the call Tuesday in his office in Asaba while playing host to a delegation of the Delta State Forum of NGOs.
"When you are considering media advocacy, you are basically talking about television, radio and newspaper, you can estimate the segment of the society that you are targeting; but I think what we need more is the one to one advocacy. We do this by talking to people in town hall meetings, discussions with traditional rulers, youth groups, market women and others. That is what we need now", he said.
He explained that although the emergence of the social media has made information dissemination and gathering easier, "the online media look elitist in the sense that you have to own and know how to operate handsets and other technologies that will enable you access the Facebook, Youtube, WhatsApp and other online platforms".
Mr. Ukah said a higher population of citizens live in villages, lack adequate literacy and do not have the requisite technological knowledge to explore such platforms, noting that NGOs, which are at the heart of monitoring and evaluating government policies and actions, must device a veritable mechanism of reaching out to Deltans "in their natural habitat" to create adequate awareness on what the current government has achieved since its inception.
The Commissioner for Information, who promised to liaise with the NGOs coalition as much as possible, commended the forum for including security and peace building in its areas of focus, noting that positive results will be achieved when aggrieved parties embrace dialogue to resolve disputes.
Earlier, the Coordinator of the Forum, Dcn. Okezi Odugala, told the Commissioner that the Forum, which was created on July 9, 2015, consists of credible NGOs in the state, disclosing that the visit was to create a synergy between the Forum and the state Ministry of Information as well as seek its support for the media advocacy and campaign of the Forum against unwholesome practices in the society.
Reeling out the achievements of the Forum, Odugala said the Forum had succeeded at resolving a communal clash at Ndokwa East Local Government Area of the state, promoted peaceful dialogue among aggrieved parties and monitored and evaluated government projects in the state, adding that it is currently in talks with the Ministry of Environment on the promotion of healthier and smarter environment in the state.