Nlc Writes Adeosun, Says Non-payment Of Workers' Salaries Fuels Corruption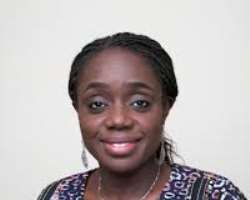 SAN FRANCISCO, January 23, (THEWILL) – The Nigeria Labour Congress (NLC) has declared that the failure to pay salaries of judicial officers and workers by the Federal Government could be a major disadvantage and potential threat to the anti-corruption campaign.
In a letter to the Minister of Finance by NLC President, Ayuba Wabba, the group appealed to the government to approve the payment of withheld December salaries of judicial officers and workers not to frustrate the fight against corruption insisting that efforts of the Muhammadu Buhari administration to sanitise the nation would be hampered when those in the frontline were inelegantly treated.
Wabba added that it would be unfortunate if the trend of non-payment of salaries to public officers, was allowed to manifest at the federal level considering the role played by the President in ensuring that governors paid backlog of salaries.
"I convey compliments from the leadership of the Nigeria Labour Congress (NLC) and I'm constrained to write and draw the minister's attention to the plight of federal judicial officers and staff, whose salaries the Federal Government did not pay in December," he wrote.
"Madam Minister, we need not point to the current economic hardship occasioned by the recession to show the importance workers attach to their wage payment.
"It is in the light of these compelling responsibilities that we are calling on you to urgently approve the payment of the withheld salaries.
"Given the commendable role played by Mr. President in defraying part of the backlog of salaries in many states, it will be unfortunate if this trend is allowed to manifest at the federal level.
"While awaiting your urgent action on this subject matter, please accept the renewed assurances of our highest esteem."