Pdp Is Government-in-waiting, We'll Defeat Apc In 2019 – Makarfi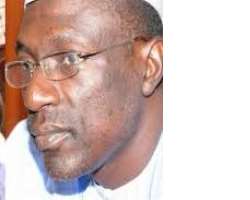 SAN FRANCISCO, January 18, (THEWILL) – The Sanator Ahmed Makarfi-led Peoples Democratic Party, PDP, has called itself a government-in-waiting, expressing optimism that the party has a very good chance of bouncing back to power by defeating the ruling All Progressives Congress, APC, in 2019.
Makarfi, who chairs the National Caretaker Committee, NCC, of the PDP, disclosed that the party was awaiting the pronouncement of the Court of Appeal to enable it go ahead to re-build the party into a wining platform.
Speaking on Wednesday while addressing members of the committee, he said the PDP is alive and kicking, adding that the party would employ a different strategy in its opposition to the APC-led government.
"We are not just an opposition party but government in waiting. And if we do the right thing, we will be there. It is in the interest of Nigerians that opposition exists and is strong," he said.
As regards the pending Appeal Court verdict on the leadership crisis in the party, the NCC chairman said a favourable judgment from the  Court of Appeal would strengthen its hands in reconciliation.
He stated that the court's pronouncement has become necessary so that the party would not face any challenge in future over the present leadership crisis.
According to him, "It is a matter of procedure, we have to follow the law. If not, anybody that works here will no doubt that PDP is alive; it is alive and we are restrategising and we hope that in the end, we shall smile. We all remember that Rome is not built in a day.
"We are all aware that it is only the judgment from Port Harcourt that we are waiting for. Whatever we do, even if we make peace yesterday and the court pronounces judgment, but we are waiting for judgment that will restore hope, how the court will restore that hope is for the will of PDP members should be respected, and we are giving the legal right for us to go ahead to build a virile party.
"Nigerians will not expect an opposition that behaves in an unruly manner, that will be there to talk down on government all the time. I think we should not be unreasonable in our opposition but we should use our brain, so that when we criticise and bring out alternative ways of doing thins, we will convince Nigerians that we are better set of people to take Nigeria that it is in now.
"But if we show that there is no difference, Nigerians will say no, they are birds of the same feather. That is why we must criticise using our brain to actually connect with Nigerians so that we can convince them that we are what we say we are".
Advising that the party leadership must not withdraw from any opportunity to reconcile with its members, Makarfi said, "We must not close door to reconciliation, and negotiation but we must reconcile based on strong position. A unified judgment by Court of Appeal will place us in good stead".
He commended all the staff of the party for their solidarity and self-less sacrifices which they have so far made notwithstanding pressures and inducement to back out.