Jathropha Farmers eye $13 Million Foreign Investments in Nigeria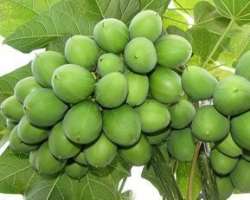 Senator Mamman Abubakar Danmusa, a trustee of Jatropha International Merchants and Dealers Association in Nigeria, has said the association has started preliminary operations to access part of the N4 billion which multinational companies in Malaysia promised to invest in Nigeria.
Speaking at the launch of the association in Walin Hausa Centre for Renewable Energy and Research at Baganzamawa village, Batagarawa Local Government Area of Katsina State, the second republic deputy senate president expressed satisfaction with the seriousness of the companies to invest in the country following the return of enabling environment for businesses to flourish.
"The companies promised to invest about $4 billion in Nigeria. We got in touch with them and we are discussing with them. They are coming (to Nigeria) and they are serious people," said Danmusa.
He expressed confidence that the production biofuel as an alternative source of power as initiated during the administration of former President Goodluck Jonathan and rekindled by President Muhammed Buhari could develop rapidly in Nigeria.
"We know the seriousness that Buhari government really treats anything has to with how to increase the well-being of Nigerians. We believe this is a golden opportunity," the elder statesman assured.
According to him, experts believed that Jathropha had the best prospect as a non-petroleum substitute in the effort to diversify the energy sector.
In his address, the Katsina State Chairman of the association, Senator Ahmed Sani stores, who expressed regret over the aborted promise of Jonathan administration to build a bio-fuel refinery in Kogi State, however, revealed that Buhari renewed their hope in that initiative by organizing a national conference on Jatropha.
The former lawmaker disclosed that some Jatropha farmers in the state resorted to teaching their immediate communities how to make household products ranging from detergent, Shampoo and candle to insecticide among others at Walin Hausa Farm using glycerol, a by-product of Jatropha processing.
"We invested heavily in Jatropha production and even went further to seek for expertise through participation in workshops and seminars in India and other countries that had made progress in this endeavor. Unfortunately, the (previous) government abandoned this initiative with no support or incentive to those that invested heavily in it," he lamented.
The trustees of the non-governmental organisation include Ahmed Muhammad Sani, Murtala Abdullahi, Dr. Abduljalil Abdullahi, sa'adatu sani and Dr. Bashir Muhammad Sani.
Source: Leadership