Wofai Samuel To Host The Nigerian Writers Awardceremony 2017 - Nwa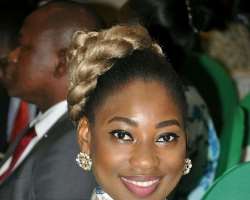 The Nigerian Writers Award team has officially unveiled one of Nigerian
seasoned multi-award winning broadcaster Wofai Samuel, as the host of the
2017 award ceremony, she is known for her dynamism and professionalism.
The Awards which is scheduled to hold on the 19th of February 2017 will
bring together Nigerian writers of different genre from literature, media,
entertainment and arts and those in the diaspora.
Wofai Samuel is a seasoned Nigerian Broadcaster whose clientele cuts across
the Oil & Gas sector, finance/ banking, tourism, utilities, aviation,
telecommunication, technology, power and energy. Multi - award winning
Newscaster, Wofai Samuel has anchored major multi-national and
international events.
Responding to the announcement, Wofai Samuel, said; am indeed glad to be
part of this creative innovation, I was delighted when I received the
information to be the host of this year's edition.
She added that "the Nigerian Writers Award brand has indeed created a niche
for itself as the first Nigerian award having to bring together writers of
different genres most especially those in the diaspora and with the recent
release of the 100 most influential Nigerian Writers under 40 which has
received massive reviews and positive responses, the brand is truly a brand
to reckon with.