Arewa Forum congratulates Nwodo on Ohanaeze election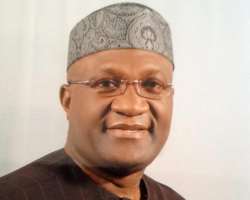 The pan-northern socio-political organisation, Arewa Consultative Forum, on Saturday, lauded the election of a former Minister of Information, Dr. John Nwodo, as president of its Igbo counterpart, Ohanaeze Ndigbo.
The National Publicity Secretary of the ACF, Mr. Muhammad Ibrahim, in a statement, said the election of Nwodo was not only timely but appropriate, 'considering his wide disposition, knowledge and experience in the Nigerian project.'
Ibrahim urged the Ohanaeze president to bring his wealth of experience in the public and private sectors to bear in moving the nation forward.
The statement said, 'The ACF is confident that as a former minister of the federal republic and an astute politician, Dr. Nwodo will surely build bridges of understanding, respect and good relations with us for the common good of all.
'ACF has over the years interacted and shared common ideas with Ohanaeze Ndigbo on unity, peaceful coexistence and development of our people irrespective of where they reside to pursue their legitimate businesses.
'Ohanaeze Ndigbo under the leadership of Dr. Nwodo should not only sustain this cordial relationship but consolidate it to a greater height.'