Cameroon suspends radio station, seals office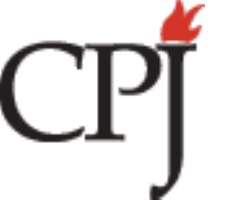 Lagos, Nigeria, January 11, 2017-Cameroonian authorities should immediately reverse a decision to suspend independent broadcaster Radio Hot Cocoa 94 FM's permission to operate and allow the station to resume broadcasting immediately, the Committee to Protect Journalists said today. Government officials in Bamenda, the capital of Cameroon's Northwest Region, yesterday sealed the station's office, its manager told CPJ.
"The suspension of Radio Hot Cocoa is part of an ongoing effort to stifle coverage of thegrievances of English-speaking Cameroonians," said CPJ West AfricaRepresentative Peter Nkanga. "Authorities should allow the radio station toresume operations immediately and should cease censoring the news."
"Rightnow there is no access to my office, the studio and control room," Taka, thestation's manager, told CPJ. "They sealed them off."
stopall roundtable discussions... concerning the current political atmosphere" in English-speakingregions of Cameroon. French and English are the official languages of thecountry, but predominantly Francophone regions are home to the majority of thepopulation. At least four people were killed after police forcibly dispersed a December8 demonstration in Bamenda, according to press