Engr Abdulkadir Abdullahi Kure's Body Was Laid To Rest.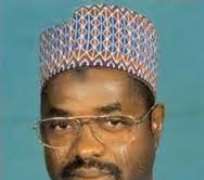 The body of the former Governor, visionary, compassionate and iconic
leader of Niger State, His Excellency Engr Abdulkadir Abdullahi Kure
was laid to rest in his house at Kashim Shetima Road, GRA, Minna.
The funeral prayer which was conducted by Chief Imam of Central Mosque
Minna at Eidi praying ground of the state at exactly 12:30pm. The
funeral was historic one that recorded many dignitaries and more than
10,000 people across the cronies and angle of the country and even
from international communities were in attendance despite their tight
schedules, travel from far and near in order to accord the former
Governor a befitting burial.
The Eidi praying ground was full to its capacity to extent that many
performed their prayer on top of the fence.
Similarly Niger State Government has declared today Wednesday 11
January 2017 a work free day to enable Nigerlites to accord him a
befitting burial which all the public and private organizations and
NGO's has honour without hesitation.
The Vice-Chancellor of the State own university, Prof. Nasirudeen
Mohammed Maiturare, described the founder and pioneer visitor of the
university as "a visionary and compassionate leader"
He said, he was a selfless leader who have touched all the lives of
both rich and poor masses. "He is gone but his legacies will live on
until the end of the world".
We fervently pray that may the countless and unending mercy and
forgivenesses of Allah continue to rain on the departed soul. May
Almighty Allah bless him with Aljannatul Firdausi. Aameen.