Imo : Rights of Deputy Governor's Ex Aide Not Violated-Group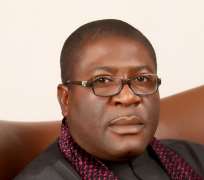 A group under the aegis of Equal Justice Initiative has insisted that the fundamental human rights of arrested former aide to the Deputy Governor of Imo State Aku Obidinma has not been violated . Mr. Obidinma worked as Special Assistant on Political Matters to Prince Eze Madumere , Imo Deputy Governor who is also his kinsman from 2013 to June 2015. When he was relieved of his duties due to allegations that he diverted funds meant for the upkeep of some workers in the department he became a fiery critic of his former boss.
The group made this assertion in a Press Statement in Owerri signed by Its President Mr Daniel Ezekwe.According to the group Mr Obidinma was arraigned in court in November 2016 for defamation at the Magistrate court (Mbaitoli Magisterial District) Imo State . He was immediately granted bail which is his constitutional right as a citizen of the Federal Republic of Nigeria . Bail is discretionary and the court exercised it in his favour.
Ezekwe said ''since November Mr Obidinma has not been able to fulfill his bail conditions and has been in prison custody pending the fulfillment. Efforts are being made by concerned persons to get a variation of bail conditions for him."
The group noted that it is the duty of the citizens to promote transparency and accountability in the working of the government but that in recent times, rather than hitting the wrong in the system, many persons who are aggrieved turn activists and runners of NGO's overnight without any functional office and start dishing out allegations against their former boss to see if they can force them to make U-turns and give them back their jobs.
"An activist has to highlight the wrongdoings in the society to bring improvement in the system but when an activists starts targeting his former boss for vested interests, it is wrong. The whole purpose of the Freedom of Information Act gets defeated if things are taken personally. Give me money or I write against you policy by activists should be avoided and as responsible citizens, we need to bring transparency and improvement in the system. As responsible citizens we have the right to point out the wrong but blackmailing is certainly not acceptable. An activist has to work for a noble cause rather than act like a politician. We should keep on striking at the flaws in the system but not to make allegations we can't prove. We must understand that if we ourselves become the part of a rotten system, how will we bring a change" The group concluded