BORNO RELEASES N750 MILLION FOR RECONSTRUCTION OF DAMASAK, GAMBORU,DAMBOA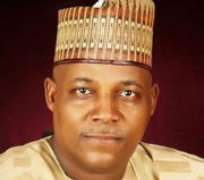 The Borno state Governor Hon. Kashim Shettima has said that the state government has released the sum of N750 million for the reconstruction of Damasak, Gamboru and Damboa towns destroyed by Boko Haram insurgents, as a result of the relative peace recorded in these areas.
The governor who disclosed this while signing into law the 2017 appropriation bill at the Government House Maiduguri said "come May 29 2017 we want closed all the camps in the state, so that our people will go back to their communities and live a dignified live."
"Following the liberation of Damasak, Ngala, Gamboru and Damboa and the success recorded by the troops of Operation Lafiya Dole, it is necessary we commenced the reconstruction of these towns, so that our people will go back home and pick up the pieces of their lives, as such the government has released the sum of N750 million for this purpose," Shettima said.
The governor also said that the sum of N500 million Naira each have been released to the Borno state Road Maintenance Agency (BORMA) for the construction of Ngala-Rann the headquarters of Kala-Balge and Damboa-Chibok Mbalala roads to open up the hinterlands to enable the people of the areas have access roads.
Shettima said "we are also going to affects necessary amendment in the laws of the State Emergency Management Agency (SEMA) to enable it discharged its responsibility effectively, as such the bill have been sent to the State House of Assembly, in addition to constitution of camp management of all camps, so that we will monitor and hold them responsible".
He also urged the people of the state to work hard and maintain the emerging peace the state is enjoying and pray hard for the full restoration of peace back to the state.
Thousands of Internally Displaced persons living in the camps have expressed their desire to go back to their localities to start new lives and are anxiously waiting for the camps to kind down.