Fayose: FG should be truthful about Boko Haram, commiserates with families of slained soldiers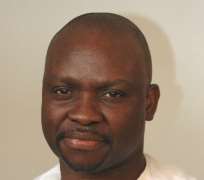 Ekiti State Governor, Mr Ayodele Fayose has commiserate with families
of the army captain and five other soldiers reportedly killed
yesterday, by Boko Haram insurgents during an attacked on the
Nigeria Army Brigade in Buni Yadi, Yobe State, calling on the federal
government to stop deceiving Nigerians with stories of defeat of Boko
Haram insurgency and return of Chibok girls.
The governor, who maintained that the ongoing war against the Boko
Haram insurgents could only be won through truthful information by the
federal government and cooperation of all Nigerians, asked; "If indeed
Boko Haram was already defeated, where are those suicide bombings and
attacks coming from?"
In a release issued on Sunday, by his Special Assistant on Public
Communications and New Media, Lere Olayinka, Governor Fayose said;
"Nigerians are faced with many wars now, Boko Haram is just one of
them and it is worrisome that we are not being told the truth about
anything.
"It is like a patient telling his doctor that nothing is wrong with
him. How will such patient be treated?"
He said it was funny that the federal government was celebrating the
recovery of what they called Boko Haram flag as a sign of defeat of
the insurgents while more daring attacks were being made by the same
Boko Haram against the army, killing our gallant soldiers.
"The reality is that insecurity has increased in Nigeria more than
President Muhammadu Buhari met it. Herdsmen have even killed more
Nigerians than Boko Haram in the last one year while hundreds have
died through extrajudicial killings by security agencies," the
governor said.
Speaking on the 21 Chibok girls, said to have been rescued, Governor
Fayose maintained that the real story behind the Chibok girls
abduction will be told one day.
He said the federal government must have to tell Nigerians why the 21
rescued Chibok girls have not returned to their families since last
year October.
"Have you ever seen anyone that will be in captivity for that long and
won't be eager to reunite with his or her family two months after
regaining freedom?
"If the girls are truly Chibok girls, their freedom must be total.
They must also be allowed to tell their own stories.
"However, as it appears, the girls may have moved from one captivity
to another," he said.