The Nigerian Voice wins HOPe Africa 2016 Corporate Media Award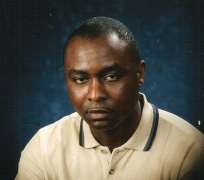 The Nigerian Voice (www.thenigerianvoice.com) have been awarded "2016 Corporate media award" by a U.S.A based International organization, HOPe Africa.
In a letter dated, 3oth of December, 2016 and signed by the executive Director of the organization, Mr. Francis John, it says: " On behalf of HOPe Africa Secretariat in Kansas City, Missouri, USA, I would like to inform you that you are the Recipient of the Corporate Media Award. This is as a result of your cumulative exemplary timely lead and displaying investigative journalism at all times. Please accept this award as a token of our appreciation for your immersed contributions to Information Age and Information Technology, bringing concise information to teeming Nigerians and the world at Large".
The letter stated further, " Your accomplishment is respected worldwide, most especially in the advent of HOPe Africa, creating friendly societies....".
HOPe Africa is an NGO registered in Nigeria since 2003 with her Headquarters in United States of America and a branch in United Kingdom. It is registered with international organizations, including United Nations. HOPe Africa is very involved in various accelerated community and integrated works with its network of partners in meeting clients' desirable needs: Non-Emergency Transportation, Community Integration, Social Services, Crisis Relief & Management, Meals on Wheels, Exchange Programs, Reward, Award & Recognition, Empowerment, Advocacy & Sensitization, Documentary, Research & Development, Participating in event planning and management to a great extent.
In his reaction, The Publisher of The Nigerian Voice, Mr. Henry D Oduenyi, thanked the organization for the recognition, more especially, knowing that they were chosen among others. Responding further, he says "It is with humility and thankful heart that we welcome the "2016 Corporate Media Award". The Nigerian Voice is proud of your contributions to the advancement of Africa. The unparalleled effort of HOPe Africa, USA, to positively impact on the lives of Africans is the genuine meaning of selfless service. It is our pledge to continue to support your numerous outreach projects through our platform, The Nigerian Voice".
It will be recalled that the Publisher of The Nigerian Voice, Mr. Henry D Oduenyi was a recipient of a previous award from the organization.