Rising oil prices discouraging importation- Marketers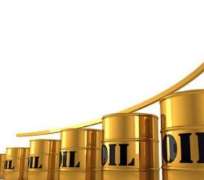 Foreign exchange scarcity and recent appreciation of the price of crude oil in the international market have discouraged marketers from importing petroleum products into the country.
It was gathered that for over three months now marketers have not been importing the product into the country due to the tricky nature of the situation.
"Right now government is not paying subsidy, even with the lower exchange rate of 285/$1, the increase in the price of crude oil has shot the landing cost of the refined product by about 40 percent,", a marketer who asked for anonymity revealed on Thursday.
"When the partial deregulation was announced last year the price of Brent crude oil was averagely at $45/ barrel but before the year ran out the crude price jumped to $56/barrel, the situation that pushed the price per metric tonne of the Premium Motor Spirit (PMS) to rise from $400 to about $560 by the refiners", the marketer said.
"Also, the gap between the current official exchange rate of N305/$1 and that of the petroleum import rate of N285/$1 at the liberalisation period left the marketers with the exchange rate differential of about $20 between the two rates."
The partial liberalisation announced by the federal government in May 2016, had technically ended the subsidy regime, but the marketers say unless there is adjustment of price they can't compete in the market.
With the country's refinery operating in fits and start, Nigeria relies largely on the importation of refined products to meet its local needs of about 30 to 35 million litres per day.
Source:
M&P