When Remedy Morphs into Malignancy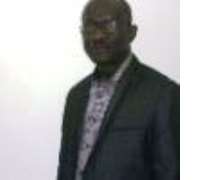 It was King Solomon I believe who wrote the verse that for everything under the sun there is a time and season. There is a time to be born and a time to die. There is a time to rejoice and a time to weep. There is a time to listen and a time to talk. And for my own peculiar case there is a time to write and a time to read what others have written.
For a while now, and essentially for reasons of time, I have refrained from commenting about happenings in Nigeria. But I cannot in all good conscience remain quiet while to all intents and purposes a meticulously planned pogrom of genocidal ethnic cleansing is afoot with the passive connivance and perhaps active oversight of the Federal and State authorities whose primary duty it is to maintain peace and security while facilitating the administration of justice.
Sometime in July 2014, this writer had written a two-part piece titled 'Nations Also Die,' (Parts 1 and 2), which was published in several online media. In it I identified four major cancers which were standing on the path of true Nigerian nationhood. Listed in alphabetical order but with no particular order of severity, the four cancers I identified then were first'Absent Leadership', referring to the laissez-faire leadership style of then Nigeria'sPresident Goodluck Jonathan, second was Hausa-Fulani expansionism, third was Igbo materialism and fourth was Yoruba exceptionalism. The last three refer to the group tendencies of Nigeria's three largest ethnicities.
With the emergence of Muhammadu Buhari as Nigeria's president, it is now clear to me that the four major cancers afflicting Nigeria at this moment, ranked in order of severity are the 'Malicious Leadership' style of the Muhammadu BuhariAdministration as well as Fulani Expansionism (it is not Hausa-Fulani) occupying the joint first position, with Igbo Materialism and Yoruba Exceptionalism as joint second.
Shortly after President Buhari was elected and before he was sworn into office, unlike his supporters who were in jubilant mood and Goodluck Jonathan's supporters who were in sorrowful mood, I had cautioned the in-coming President in a write up titled 'A Nation in Heat – Fait Accompli' published sometime in April 2015 as follows :
"However there is one particular ethnic misdemeanor which the President-elect must address forthwith as soon as he assumes power not only because it involves his own ethnic group of origin but also because human lives are involved. The wanton killing of innocent Nigerians in their places of origin by itinerant Fulani herdsmen has gotten out of hand, is a grave threat to national stability and cohesion and should end……The nation is waiting and watching the President-elect's action in this issue, a successful resolution of which will convey his seriousness of purpose to all Nigerians."
Not only did President Buhari fail to heed this timely advice, there is ample evidence to suggest given the unrestrained terrorist activities of these Fulani tribesmen across the length and breadth of Nigeria that their murderous rampage is being instigated and the perpetrators shielded by conniving orders proceeding from the highest levels of government in Nigeria. It was by exasperated induction given the conniving modus operandi of the Buhari Administration that I wrotein my last opinion piece about Nigeria titled 'When Words Fail' which was published sometime in April 2016 as follows:
"Every political administration in Nigeria has a tipping point beyond which, nothing it does matters any more – it must fail. I think the President Muhammadu Buhari Administration crossed that point this last weekend of April 23rd – 24th, 2016. From the very moment when by several accounts, 500 or so Fulani Herdsmen who belong to the same ethnicity as President Muhammadu Buhari amassed together and sacked several communities in Enugu State without a whimper of resistance by the Buhari Administration, this Administration lost all its legitimacy before God and man."
In that article published in April 2016, I had estimated that since he assumed power, anything between 2,500 to 5,000 Nigerian citizens may have lost their lives in their own ancestral lands due to the murderous activities of invading Fulani herdsmen cum terrorists across Nigeria. At the present time that estimated number may have risen to anywhere between 5,000 to 10,000 innocent Nigerian fatalities within a space of 18 months of the BuhariAdminstration.
The latest event was the recent sacking and destruction of entire villages in Kaduna State of Nigeria where according to the Catholic Bishop of Kafanchan, about 800 innocent citizens sleeping peacefully in their own homes were murdered at night by Fulani terrorist-herdsmen. This genocide was coming barely a month after the Governor of Kaduna State, Nasir El-Rufai, himself a Fulani and a very close confidant of President Buhari (he has been touted as Buhari's successor), boasted to the nation that he has been paying non-Nigerian Fulanis with Malian and Chadian nationalities, "appeasement money" in order to stop them from attacking the non-Fulani indigenes of his own State.
Meanwhile Governor El-Rufai has not provided support or rehabilitated the people of Kaduna State whose houses where burnt down and thousands of family members killed due to the unrestrained action of Nigerian and non-Nigerian Fulani terrorist-herdsmen whose murderous activities find support and succor at the very highest levels of the Nigerian Government.
To all intents and purposes, therefore, theBuhari Administration has failed. It has run out of gas, it has nothing positive to offer Nigerians and its only administrative agenda is "how to make Nigeria move backwards again."
It is interesting to note that to date President Buhari, a retired military general has not been able to summon the courage to condemn the murderous terrorist activities of his own kinsmen. But he is quick to deploy the coercive instruments of state to crush peaceful neo-Biafran independence activists exercising their fundamental human rights of expressing their preference for Biafran Independence, as well as Shiite muslims in Kaduna State and numerous other economically aggrieved Nigerian citizens.
Even his touted anti-corruption crusade is a charade as it focuses only on one segment of the population namely his political opponents while leaving his political associates basically untouched.
For instance, under what accounting sub-head is Governor El-Rufai of Kaduna State retiring the huge amounts he claims to be spending as appeasement money to foreign and local Fulani terrorist-herdsmen? Do the terrorist herdsmen issue receipts for State money received?
Since he has not been able to provide security for common Nigerians, why has President Buhari not stopped the collection of the so-called security votes and transferred the security vote in its entirety to the Inspector General of Police as well as the Director of State Security? Do the Presidents of advanced countries collect non-retire-able security votes?
The truth of the matter is that President Buhari and a segment of the Fulani elite (there are many decent, peaceful Fulanis) are attempting by all means to seize the ancestral lands of non-Fulani Nigerians under the guise of cattle-herding thereby forcibly maintaining Nigerian unity under Fulani overlord-ship or worse.
The latest institution to be coerced into serving the selfish expansionist interests of a greedy segment of Nigeria's Fulani ethic group is the Nigerian Army whose Chief of Army Staff came out the other day to inform a stunned nation that the Nigerian Army is about to veer into cattle ranching. When a national army ceases to serve the interests of the entire nation and is reduced to serving the expansionist interest of a particular ethnic group it ceases to be a national army and must be recognized for what it truly is: a tribal militia.
At a time when modern armies are building rockets, tanks, attack aircrafts and drones, the mission of the Nigerian Army in this 21st century is to engage in Cattle ranching and become a Trojan horse in order to grant expansionist Fulani elements a back door option of ceasing the ethnic lands of other ethnic sub-nationalities. If this is not a backward movement into the middle ages for Nigeria, what else is it?
It is time for us as Nigerians to tell ourselves the bitter truth. Not only has the Buhari Administration failed, together with the expansionist Fulani agenda it actively supports and serves, both have emerged as the greatest cancerous threat to Nigeria's nationhood. Both are of far greater danger to Nigeria than the exuberant online and offline propaganda of Nigeria's neo-Biafran agitators. They are of far greater danger to Nigeria than the street demonstration of Nigerian Shiites or the guerilla antics of Nigeria's hungry and jobless Niger-Delta militants.
If any group of persons should be facing treason charges in Nigeria today, it is those who control the coercive powers of state but who refuse to apply these very same powers against internal and external terrorists who murder the very same Nigerians they swore before God and man to protect, for the simple reason that the criminals are of their own ethnic stock and religion.
If any persons should be facing political and economic treason charges in Nigeria today, it is people in very high places who injudiciously aid and support terrorists by transferring State money to them under the guise of appeasement.
If any persons should be facing treason charges in Nigeria today, it is those who use national assets that belong to the whole nation to support and prop up the greedy and expansionist agenda of a particular component part.
If any persons should be facing treason charges in Nigeria today, it is those who instigate non-Nigerians of their own ethnic stock to attack, terrorize and murder bona fide Nigerians in their own ancestral lands within Nigeria, while looking askance – seeing nothing, hearing nothing and saying nothing. This is not politics. It is called high treason.
In deed when the touted remedy for a corporal malaise morphs into a malignant tumor, its further use should be discontinued, and the tumor cleanly and democratically excised.
Nigerians smell the tea-leaves! Nigerians read the signs!!Nigerians the omens are not good!!! Nigerians wake up!!!
I wish all and sundry a more prosperous New Year 2017.
Anthony Chuka Konwea, Ph.D., P.E., M.ASCE, MNSE, FNIStructE, MNICE.
Disclaimer:

"The views/contents expressed in this article are the sole responsibility of

Anthony ChukaKonwea, P.E.

and do not necessarily reflect those of The Nigerian Voice. The Nigerian Voice will not be responsible or liable for any inaccurate or incorrect statements contained in this article."