The Word Of The Lord For 2017 Concerning Nigeria And China—Part 1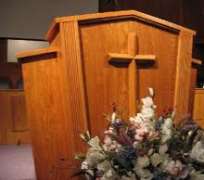 "The Spirit of the Lord God is upon Me, Because the Lord has anointed Me To preach good tidings to the poor; He has sent Me to heal the brokenhearted, To proclaim liberty to the captives, And the opening of the prison to those who are bound….. Isaiah 61: 1-3
Introduction:
Thus says the Lord of Hosts and My word will focus on Nigeria.
Nigeria
I pass through the source of Nigeria; the hour has come when I will recompense people according to their deeds. The spiritual ship of Nigeria is unstable in the midst of the ocean, will it sail safely or shipwreck? If it will sail safely, thus says the Lord, the blood of the illegitimate children that brought stumbling materials and forbidden things into the ship of Nigeria must be used as sacrifice for the Nation. It is then that the ship of Nigeria will sail safely and dock at the coast of Fair Havens.
But if these illegitimate children are still alive, will the ship of the nation shipwreck? If it shipwrecks, it will implicate everybody. Are the spell and the curses that your forefathers placed on the Nation are they not working contrarily? Nigeria needs supervision and prayer because when the foundation is faulty, what will the righteous do?
Nigeria's case is crooked from the beginning through a couple named Lord Luggard, before Nigeria was saved from slavery. Just like how Israel was in slavery in Egypt, that was how Nigeria was in slavery in their motherland. Nigeria took the step of independence; I remembered the day as if it was yesterday. Nigeria was given ineffective independence. I am worry about your leaders.
Nigeria should be very vigilant during this period. What Nigeria is passing through is similar to what other countries like Sudan, Liberia and Egypt are going through. Nigeria needs wisdom because it is in this country that I have raised great priests.
Giant of Africa:
If Nigeria fail to change the title of "Giant of Africa" will be taken away from her and the title will be given to her smaller, but better neighbor, says the Lord of hosts. If Nigeria changes, she will be spared from the panic that is coming upon the world in year 2017.
Tradition and Cultural Beliefs:
Tradition and cultural beliefs will be established in Nigeria in 2017, with the exception of only few states. Did Nigeria think deeply? I saved her from the covenant of your forefathers that made her to reproach and abandon God. Now you want to go back to your traditions and cultural beliefs that you will use to reproach He who owns the earth and the heaven. Since I the Lord is still on My throne, why is it that people now seek traditions and drop their Bibles?
Did I discipline your brave people that I sent to the world, which lost their calling and use their glorious garment (fine linen) to rub against the dirt, the filth and sins which displeases I the Lord? If a person commits a sin, have you forgotten that I the Lord is not slack with My promise, but I am patient for everybody because I want them to repent and turn to Me. Since I do not have pleasure in the death of the sinner, but for such to change; these brave people did not think deeply:
Many of them dine with the Devil.
Some of them have become demons.
While numerous of them have lost their covenant in the grave.
Many have lost their calling on the dumpsite.
The weeping of the pregnant women is following numerous of them around while the crying of the youth is following some of them.
The sobbing of the children is following many of them around.
Why? They have tormented the world and shed the blood of the innocent people; they have made people to cry which displeases Me the Lord.
Traditional Practices
Nigeria (3ce), write down this moment My servant thus says the Lord, starting from January 2017 you will hear about the advertisement of tradition and cultural beliefs in manners that will prompt people to desert Christianity and seek traditional practices. Cultural/traditional practices will be established in many states. They will raise traditional practices and cultural beliefs; they will proclaim that traditional practices are older than Christianity because their forefathers have been practicing it before Christianity was brought to the Nation.
People are deaf and blind spiritually because they did not know God. It is a fool that says there is no God Psalm 53:1. Traditional practices will be established in the following places. In year 2017 people will spend millions of Naira to promote traditional practices. They will put the Bible and the Koran aside, to the extent that they will not honour I the Lord again.
They are honoring the lesser gods that neither created the earth nor created humans. They have forgotten that any government that did not create the earth will perish before the earth Jeremiah 10:11. Anyone that consults and believe them will perish before the world.
Though it is true that various creatures were created that have turned themselves to gods in this world. The world is worshipping them as gods and they are reproaching I the Lord forgetting that whoever make any statue and bow down before it or worship it has reproached I the Lord. My covenant and curse is upon them.
The names of the states or cities that will raise the traditional practices: The first city to do this is Oshogbo, Abeokuta, Badagry, Ikorodu, Oyo State, Kongi State, Imo State, Benin, Ekiti State – (Isu-akoko, Ofa akoko, Okiti-pupa), Ijaw and Ilaje, Ondo. They will raise traditional practices; they will not like to forget the tradition of their forefathers. DeltaState, Agbor, Kwame, Otulu, Asaba,
Abakaliki, Rivers State, Benue State, Gongola State, Sokoto State, Adamawa State, Akwa Ibom State, Katsina State, Maiduguri, Ogun State – ijebu, Gbongan, Modakeke, Ilesha, Oyo, Oke-igbo, Plateau State, Zaria, Kano, Anambra State, Ogbomosho. The people in all these locations will say "It is a must for us to remember our traditional practices". The residents of these locations will like to celebrate their traditional practices.
What they will do in 2017 is the Oro festival, Eyo Festival, Igunnuko festival, Obatala festival, Oshun festival, Egungun festival, onjuba and Oranmiyan festivals, and many more. The idols that have lost their salvation before their death. Many will like to celebrate these festivals, the festivals of their forefathers; they will appoint a chief in every state to facilitate the celebrations.
Very soon between Oyo and Ibadan, they will take step to appoint Areona-kakanfo; if this did not happen, then I am not God again.
Events in 2017:
Sink holes will swallow buildings.
It is a year of revolution, but resolution for Christians.
Religious War:
The Muslims will have dispute and disagreement with the Christians which may lead to religious war. There will be discord among the Muslims, Christians and the traditional religion, so pray against religious war in 2017 because it will happen.
I will take the children of the brave among the Muslim Community to be converted to Christianity starting from October 2016 through November 2017. You will hear the news of the conversion throughout the world. They will reveal the truth and make people to understand the truth, because I want Nigeria to change so that she will not become desolated.
Air Disaster:
Pray so that there won't be any air crash or air disaster in year 2017, says the Lord of Hosts.
Flooding/Water:
Pray against the water that can destroy multitude of possessions and buildings.
Fire:
Pray against fire incidents that can happen between February and May 2017 says the Lord of hosts.
Petroleum Products:
If he fails to hearken to this voice a panic event will happen in January 2017. The price of petroleum products will increase even majority of the source of income for Nigeria as a Nation will soar.
Food stuff and scarcity of money:
Food stuff will be surplus, but there will be scarcity of money to buy them.
War:
There will be issue of war in 2017 and many mysterious things shall happen
Terrorists:
Another terrorist group shall be formed that is different from Boko Haram. There covenant is even stronger because they will not kidnap people alone, but they will be using bomb and their power to torment people.
Their primary assignment is to fight the government. Though Boko Haram is terrorizing people, but this new group will focus their terrorism on the government.
Ex President Goodluck Jonathan:
I pitied My son Jonathan and I have made him to realize never to put his trust in humans. I made him to realize that among all the creatures that I created in the world it is human beings that are very wicked. This man did not believe anybody at this moment because all the so called religious leaders are corrupt and they used wrong things to wreck his reign, including kings, celebrities and the people in position of authority have used conspiracy to ruin their positions.
Many presidents in Africa and abroad have given him the assurance that he will be elected as the president for the second term. I have sent messages that it is anyone who is filled with My fear will win the presidential election. Though it was Jonathan that I have appointed to wear the Crown, since the beginning of his life I have put a spiritual crown on his head that whoever comes against him will be defeated.
This man was crowned with a royal crown, but he honoured humans more than I the Lord and used his crowned head to kneel for those he ought not to have knelt down before them. He sought power from meaningless place, those places he went for fortification are meaningless. It is those people who suppose to come to him on his seat in Africa and honour him. I love this ambassador, he is My beloved and My covenant is upon his head.
It is people who wrecked his government and ruined his reign because they are illegitimate children, since he knew that there are wicked people among his administration and he cannot caution them, it is these wicked people that implicated his government.
I swear by My Heavenly Throne, it is Jonathan who suppose to govern the Nation the second time/term, but I sent a pastor from Enugu to him to tell him the truth that he should change, repent and be filled with My fear which is the conditionality of becoming the President, if not he will not be the president. He commonized this pastor and he said, "The pastor is looking for something to eat". He tried to bribe this pastor, but the pastor refused his monetary gift.
After this Jonathan followed the advice of the people who misled him. He went to Pastor Adeboye who has the authority on the ex-Presidents and ex-governors for endorsement according to the advice. I the Lord said to Pastor Adeboye, "you must be neutral according to the post that I placed you as a father. Do not lose your post, but warn the contestants to change. Whoever that refused to fill his heart with My fear will lose the election". Pastor Adeboye called the two presidential aspirants and advised them, but Jonathan turned a deaf ear to the advice.
Jonathan went to Pastor Joshua of Synagogue, Pastor Lazarus and others who cannot get him the presidential seat, but mislead him. He honoured these people that can never assist him; these people assured him and used the covenant of their calling to swear, and forgetting that whoever did not obey My statutes and dine with demons has no authority before I Almighty God again, because I will never remember their calling again.
President Muhammadu Buhari:
Buhari did not take such steps as Jonathan. It is the supporters of Buhari that are running around for him. Remember that any head that will wear a crown will certainly be crowned. That was the reason the government was taken away from Jonathan and given to his neighbor who is better than him. It is similar to what happened when Saul was sent on an errand in the Bible, but he went against My voice, because of his disobedience the throne was taken away from him and it was given to David his neighbour that was better than him. Same thing happened in the journey of Buhari and Jonathan.
Though My covenant was upon David, but it was not yet time to be established. Similarly, My covenant is upon Buhari, but it is not yet time to be established, but because of the mistake of Jonathan, he lost the post and it was given to Buhari.
People that are controlling the Nation: are those that I have mentioned previously. If Buhari wants his government to be meaningful he must call these people and have a tangible meeting with them, it is then that his administration will improve. If he thinks that he didn't need these people, his tenure will continue to make things difficult and the populace will continue to languish and lament.
He must call the people in position of authority mentioned previously who have the seal of authority to act. Since the economy of the country must not be handled with levity so that there won't be further economic downturn. If Buhari turn deaf ears to this message, it is dangerous, because year 2017 is a year of rights.
Presidential Villa:
Presidential Villa needs more security starting from January 2017 through March 2017. The terrorists don't give a damn about the result of their nefarious activities.
Buhari must change or replace the security operatives/personnel protecting the presidential villa with better and superior ones immediately.
Some people will be shaking the spiritual ship of Nigeria from December 21, 2016 until March 2017. They will be shaking the ship in order to upset Buhari's regime. He must start having this meeting quickly if he wants his rule to improve, he must find time to add more security to the presidential villa during this period. He must find the protection of Holy Spirit in his life, so that it will not be a case of his town/state that he put his hope will betray his government and wreck his regime in 2017. He must not treat any city/state with scorn, but he must be filled with wisdom and understanding.
He must not turn deaf ears to the voice of I the Lord, because I will walk with him in 2017 says the Lord of hosts.
Buhari and Yemi Osinbajo:
Buhari must not turn deaf ears to the advice of Yemi Osinbajo that told him saying "My boss what you need is prayer and the voice of God, do not joke with prayers". Though Buhari is making little efforts, but he needs people who have the inspiration of the Holy Spirit to direct him on what he can do so that his physical body and his administration will be meaningful.
Do not turn deaf ears to the advice of Yemi Osinbajo, because when I called Moses, I also appointed Aaron as his deputy. Yemi is like Aaron to Buhari to advise and guide your understanding. If Buhari look at it that Yemi is a Yoruba man and he is not worthy to give me advice. He must remember that I the Lord can use anybody to rescue other people when there is trouble/war.
I use My magnanimity and greatness to talk that Buhari must not refuse the advice of Yemi Osinbajo between December 21, 2016 to January 15, 2017. If he refuses to hearken to his voice and said Yemi is nothing, then the crown on his head might be transfer to Yemi in 2017, says the Lord of Hosts.
I Am who I Am, he must call Osinbajo so that they will take these steps jointly. If I the Lord see rectification steps in Buhari's life, then I the Lord will heal him and enlarge his administration. I will raise him up says the Lord of hosts, those who says his life will ebb away will be marveled because I will prolong his life.
More Security and Protection for the Following People:
Minister of Defense
Minister of Justice
Minister of Foreign Affairs
Minister of Interior Affairs
Minister of Gas and Oil Sector
Minister of Power and Housing
Minister of Road and Infrastructure
Minister of Finance
They have planted spiritually the disease that will kill these ministers, if they fail to pray fervently and find the fear of I the Lord. They must find reputable pastors that have the Holy Spirit and not the gluttons to be their spiritual advisers and pray ceaselessly for them. It is then that they will not partake in the great suffering and covenant in 2017.
Meeting with influential people and Ambassadors:
I want Buhari to call the previously mentioned influential people who will show him a way out of the economic depression that will make his administration to be meaningful. If he did not hearken to these people, his tenure will not comfort the populace.
I said he must call Obasanjo, because he has the solution-key to the problem of the Nation. He must not consider his past mistakes and his past conducts, but leave everything to I the Lord.
He must also call Babangida and Jega plus Atiku to seek the way forward economically because Nigeria needs supervision. Afterwards he must meet with all the ambassadors of black countries residing in Nigeria in ways that can make Nigeria as a Nation receive new spirit.
If Buhari does not hearken to this voice and act accordingly, his regime/reign will be as if he did not do or achieve anything.
Dangote, Otedola, Mike Adenuga and Others:
Buhari must meet with these people. It is the result of the meeting that will enlighten him on what to do regarding the country. If Buhari follows the advice of people, Nigeria's case will be like a giant and blessed nation where the populace are suffering and starving in the midst of plenty, but people abroad come to siphon their benefits and resources.
Meeting with the State Executive:
Buhari must meet with the executive arms of the government and ask the question that "how can we improve your state individually and collectively?"
Buhari must call an emergency meeting with the state executives and he must not use his wisdom alone, it is from these steps that his administration will be meaningful.
Buhari and Senators:
He must have a meeting with the senators and stop thinking that the senators are not worthy to advise him. Those that are glutton among them must change because 2017 is a year of revolution when I the Lord will use thunder and fire to pass through them. Any senator that refuse to change positively and any senator that oppresses people, I will not look favourably at him/her says the Lord of hosts.
He must not use dispute/fight to settle score with them but call them to a meeting and make them to understand the gravity/severity of the situation of the country. It is then that his administration will be meaningful.
Meeting with National and Foreign Ambassadors:
Buhari must meet with Nigeria's ambassadors to other countries and ambassadors of other countries residing in Nigeria. This meeting must focus on development and how the economy of the Nation will rise without crumbling.
Meeting with judges, judicial officials and law enforcement agencies:
Buhari must have a meeting with the judges, judicial officials and law enforcement officials. He must ask of their opinion on what must be done to improve the situation of the country.
The law enforcement agencies include: the police, military air force, immigration customs and state security service. He must meet with their leaders and ask for advice on ways to make the case of the Nation to be meaningful.
Meeting with the priests and religious advisers:
The spiritual/religious advisers that I previously asked him to appoint, he must take the steps by gathering brave men that are filled with the fear of God and Holy Spirit. Then he must direct them to ask the Lord for direction and instructions on what to do for Nigeria to improve and grow economically. It is then that his administration shall be meaningful in 2017.
If he refuses to take these steps, from January through April 2017, the situation of the country shall be shaky like a ship that is about to wreck. Buhari will be exhausted because he will not understand the situation of the country again and this may lead to Buhari's life not to survive April 2017.
If Buhari refuses to take steps accordingly, he may not survive April 2017. If this does not happen then I am not God again, but if he takes the steps quickly and act accordingly. It is then that I will rescue his life from the covenant that is standing against his life.
He must call the priests and Muslim clerics; he must not think that they are not worthy. He must call them to a meeting and ask them that "what steps did God wants me to take concerning the country". He must ask them to tell him what he can do to improve the Nation.
He must not desert them because these people are near him. He must not say, "This priest belongs to Jonathan, therefore he will ruin/wreck my administration". He must gather them because "a leper cannot milk a cow, but he can spill the milk" and at times "when one underrates a tree, it might cause blindness and injury".
Warning/Caution to Buhari:
If he fails to hearken to this message, Nigeria will be like a Nation that is deserted globally as a corrupt country.
Churches in Nigeria:
I Almighty God will use fire and thunder to pass through the big churches in Nigeria. The churches that failed in truth and those that are using the covenant of traditional beliefs to deceive the parishioners.
Innocent in Jail/Prison:
Many apostles, prophets and bishops are detained in jail or prison. There are some of them that are innocent; vengeance is Mine, says the Lord I will repay" Romans 12: 19/Hebrews 10: 30. I will recompense every administration that is using position and power on the people in 2017.
False Prophets:
Everyone who says when I did not send them, but got their power from the principalities and the marine kingdom while using craftiness to deceive people to come to their spiritual bonding-power and they initiate or take oath with the people of authority in the Nation. My fire will descend from heaven and consume their work starting from February through June 2017. I will make their work to be burnt and reveal their secrets publicly. The Covenant of I the Lord shall destroy their works, says the Lord of Hosts.
They should abstain from the sash of unrighteousness; they must change and stop using people's blood as rituals. If they fail to change, then My judgment shall come upon them. Majority of these people will raise judgment to trouble My beloved who delivered this message. Some will call his spiritual being in the gathering of the principalities/demons.
Priests Consult Mediums/Demons for 2017 Prophecy:
Many of these so-called priests/pastors are consulting the principalities and the dead to reveal what will happen in the Nation:
Some are consulting the Marine kingdom to give them revelation/vision.
Countless are consulting the demons.
While numerous brought the contrary/idolatry covenant from India, China and Lebanon into the country; they are asking them the statues of the Nation.
These people and the satanic covenants will be burnt in 2017. If I did not judge them, then I am not God anymore. I send this message to these people that I want their change of hearts; therefore nobody should abuse their authority. Though, I have said that people should be subject to the governing authorities Romans 13: 1. It is the governing authorities that are truthful and not those that have fallen away from the truth. My sword shall come upon whoever handles My issues with levity in year 2017. Then blood and My judgment will raise alarm in their household. I do not want the death of sinners, but for them to repent Ezekiel 33: 11.
Ambassadors of God:
Anyone who is the architect and participate in shipwrecking the Nation, the history of his/her descendants will never be heard eternally because his/her descendants shall perish. Humans will use a bad name to refer to the descendants of such people just like the Biblical Korah, Dathan, and Abiram in My presence. I love Nigeria and raised brave people that are worthy to:
Break the spiritual altar of the darkness in the world
Break the sash of unrighteousness
Assist those that are feeble/weak
Proclaim the acceptable year of the Lord
Show people the way to the kingdom of God.
Though I raised brave people, but it is a pity that many of them that I raised in order to trouble the wise, they have fallen in the battle because of vanity of this world. They lost their post because of money, wealth and daily bread; this resulted in the cancellation of their generation, their book of challenge and their eternal book. Hear My people, thus says the Lord, the names of many of the leaders that are being honoured and respected because of their calling have been erased from the Book of Life because they have eaten the fruit of the vine that they ought not to eat. Their efforts and fortune have been driven out of My Kingdom. It is a surprise to Me that majority of your Pastors/Priests that you always honour, which people think that they still maintain their calling, have lost their calling.
They have lost their calling (4ce) and their names are not in Eternal Book. Had it been it is because of their sins, I could wait that one day, they will change so that their work will be counted worthy before the Judgment Throne, but these people have thrown their Bibles away because of:
Morsel.
They have flung their Bibles because of money
They have hurled their Bibles because of pleasure of this world,
They have forgotten the Bible because of treasures and lustful things of this world.
They forgot their Creator; curse and destruction be upon any human that forsake or abandon his/her Creator.
I was moved to tears and I pitied that most of the brave people that you honour and use their names to pray, those that have multitude of parishes, and those that parishes are flowing like water in their presence, the names of many of these people are not in My Book of Record because the Devil has entered their homes, their church and their lives. Satan collected:
their reward
their file of steadfastness and restoration
Glorious home was taken away from them because of something that will be left behind one day that will not accompany them home.
These ambassadors of God who are Christians and Muslims have eaten the fruit of the vine and they want to give honour/kudo to contrary traditions and cultural beliefs.
Political Parties
All Progressives Congress (APC): The party will disintegrate in 2017. Like the Biblical saying "some will say I belong to Paul's camp while others will say I belong to Apollo's Camp".
People's Democratic Party (PDP): The party will be fragmented in 2017 and they will form a new party that is different from APC. In 2017 things will change and there will be separation among the PDP.
A New Party: A group among the PDP will decamp to form a new party with another group that decamped from APC. This will happen, says the Lord of Hosts.
Asiwaju Bola Tinubu:
It is I Almighty God that preserved the life of this man and I did not consider the mistakes of this man because there are some people that are after his life and they don't want him alive. If I the Lord send messages to him and he changes, then I will be greatly pleased.
This man needs the voice of I the Lord more than the voice of humans because it is My protection that is upon him that preserve his life till this moment. He needs My voice together with the covenant of I the Lord and He needs to do things gently so that he will witness his birthday in 2017.
He must not commonize anybody during this period, most especially between January and February 2017 because some people did not want this man alive. They are waiting for the day that he will fall and never rise up again.
It is what he has done for the work of I the Lord together with what he has done for the men of God. It is this offering/sacrifice that is saving him in the world. The prayers of the needy, the widows and the orphans that he has assisted, that is why I am overlooking his mistakes.
If he changes and accepts Me in his heart, if he uses whatever he has to honour the poor, the priests and My work. I the Lord will confuse his enemies and they will bow down by his feet, because some people did not want this man to be alive.
Kings and Monarchs
Oba Sikiru Kayode Adetona (Awuhale of Ijebuland):
In My prior messages I spoke about a king though he has his mistakes and he is a sinner, but he feared I the Lord in his words. He did not lose his crown because of bribe and corruption. He is the king of Ijebu, Oba Sikiru Adetona. He spoke the truth in the gathering of the kings and told Jonathan Goodluck the plain truth. He did not collect any bribe from Jonathan, therefore he is worthy as a king that fear the Lord.
The time has come for his honesty and meaningful steps to be rewarded; his case will be related to the King that is superior to other kings which is I the Almighty God, then I will reward him with IjebuState. Many other tribes/cities will be promoted to statehood.
Demise of Kings/Rulers:
Three famous kings/rulers will pass away in 2017. They need prayers during this period, but if they turn deaf ears to this message they will pass away. Just like the message I sent previously to Oba Sijuade who heard My Words, but put it aside without acting on it. It is similar to the message that I previously sent to Nigeria to pray for Steven Keshi and Amodu, but people turn deaf ears to the message.
I send My word out to these three kings who must be fervent in prayers else… the unexpected will happen. I really pity them because one of them will not survive 2017 while the other two will be very sick. If they don't get sick, then I am not God again.
Satan is planning to ruin their health system and put their bodies in spiritual bondage, if they refuse to fill their hearts with My fear than any other thing. I the Lord will leave the opportunity/chance for the covenant to wage war against them.
Oba Adedotun Aremu Gbadebo (Alake of Egbaland):
The first king that must pray fervently is Alake of Egbaland. He must also pray for peace and stability of his domain. The war is waiting at the border of his town and some people are standing spiritually on his soul. He himself needs I the Lord because it is only My Covenant that can uphold his life. If he believes, then he must seek the prophet who will give him the details and those things that wanted to cause the catastrophe.
Oba Lamidi Olayiwola Adeyemi III (Alafin of Oyo):
Year 2017 is the period of his reward which will make this king to be happy. However, it is also the time when some other kings that are his subjects gathered together and make decision that he is not worthy of the position. Their complaint is that he suppose to have left the throne, instead he has overstay his tenure. If he is not fervent in prayer, it is possible that he will not survive the year 2017, says the Lord of Hosts.
Sultan Muhammadu Sa'ad Abubakar IV (Sultan of Sokoto):
He needs security and protection that can prolong his life, if he accepts I the Lord in his heart/life.
Kings/Rulers to Pray for Longevity:
The following kings must pray for protective covering of the Lord over their souls:
Oba Rilwan Akiolu (Oba of Eko) and Emir Muhammadu Sanusi II (Emir of Kano):I didn't want the death of sinners, but for them to repent Ezekiel 33: 11.
Demise of People in 2017
Death of the brave:
My judgment will pass upon the brave people starting from the Gospel singers, the musicians, the senators, the ministers, and the governors. I will use fire to test the works of every soul that did not abhor evil, but conspired against the Nation in year 2017.
Demise of Senators:
Some senators will pass away in year 2017.
Demise of Ministers:
Four ministers shall pass away in year 2017, but if they hearken to my voice and take necessary steps, then they will overcome the panic and the problem of kidnappers that can terminate their lives.
Illegitimate children shall be sacrificed:
Every illegitimate child that is troubling the spiritual ship of the Nation will be the sacrifice for the ship to sail safely to the coast of Fair Havens.
I have sent the brave and big pastors to those people, but they refuse to hearken to My voice. What they know is "arrest and imprisonment" or "arrest and kill" or "arrest and torture". Is it good for the innocent to be punished wherever they are kept? Tell the people in position of authority in the Nation that I the Lord do not:
Have pleasure in unrighteousness.
I am far from dishonesty.
And I am far from punishing the innocent wherever they are been kept.
China
China shall dominate many countries in year 2017. They are manufacturing an electronic device that will be on sale in 2017. This device is very powerful. Between February through May 2017 a powerful event shall happen in China which will make the Nation to say "what is happening".
China Presidential Residence:
China presidential residence needs protection because some illegitimate children have penetrated the land of the Chinese in order to trouble China. They are well established and they are of Arabic descendants. They came to ruin the economy of China.
During this time China need to be vigilant. She needs to be filled with wisdom and My fear. She must be filled with My fear and permit Christianity religion to thrive. If China refuses to change and seek My face for My fear, then an event will happen that will make China to be fearful. I the Lord, I Am the One that passes through the Nation, says the Lord of hosts.
The Chinese president and a famous king/monarch:
I want this monarch to abandon idolatry says the Lord of hosts. This monarch is famous and influential in China. Multitudes of people are honoring him, but he is misbehaving. He is using his position and power on people. If he can have My fear and stop bothering the Christianity religion. He is against the Christianity and Islamic religions but if he refuses to change, he will not witness April 2017 says the Lord of hosts.
I the Lord am the One who created him together with the soul that resides in him. The only antidote is for him to change.
China need the fear of I the Lord during this period, I the Lord want to pass through the Nation (China) to reveal the greatness of My power.
Numbers 23: 19
"God is not a man, that He should lie, Nor a son of man, that He should repent.
Has He said, and will He not do? Or has He spoken, and will He not make it good?
For more prophecies, go to Christ Apostolic Miracle Ministry website.
God bless you.
Pastor Frank Akanbi
On behalf of
Apostle Dr. Paul Okikijesu.
ChristApostolicMiracleMinistry.org
Phones in Nigeria: +234-8023290525, +234-8037008769, +234-8053548304
Phone in USA: + 1 401-744-2320