Delta Speaker advises politicians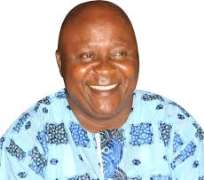 The Speaker, Delta State House of Assembly (DTHA), Monday Igbuya has urged Nigerians to pursue their cause without bitterness and recrimination.
In his Christmas message, Igbuya asked politicians, business men and professionals in the country to follow Christ's example and give hope to the poor, the oppressed and the helpless.
In the message titled; The Principles of Hospitality, Igbuya reflected on the virtues of peace, love, honesty, justice, equity, humility and service to God which Jesus Christ espoused during his earthly mission, calling on Nigerians to be generous to others.
"Christmas is a season of peace, an opportunity to revive hope, a day of love and a time to recall all that can be achieved through reflection, forgiveness and reconciliation".
He urged Nigerians, home and abroad, to continue the practice of tolerance, generosity and compassion.
He also called for positive thinking among Deltans towards the future of the state.
"We'll continue to work as a team, make laws that will ensure development and motivate the workers" he said.
The speaker commended Governor Ifeanyi Okowa for creating transparent institutions and showing a high sense of responsibility, discipline and prudence.
He also praised his colleagues, associates, workers of the Delta State House of Assembly and the people of Sapele for their wonderful support.
"It is our duty to work day and night to see that Delta State is peaceful, conducive and prosperous for us all. I wish you all a Merry Christmas".