Apc Urges Fg To Sanction Wike As Rivers Govt Dismisses Igp's Probe Panel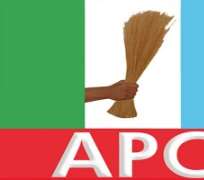 SAN FRANCISCO, December 28, (THEWILL) – The All Progressives Congress, APC, in Rivers State, has called on the Federal Government to sanction the state governor, Nyesom Wike, for refusing to appear before a Police probe panel on violence that characterised the recent re-run elections in Rivers.
The state chairman of APC, Mr Dave Ikanya, in a statement by his media aide, also described the constitution of a similar probe panel by Wike in the state as an affront on the Federal Government.
According to him: "This is a direct affront on federal powers and should be swiftly met with appropriate response by those whose authority he is challenging so as not to embolden others to follow his dangerous example.
"Wike has clearly crossed the line and should be put in his proper place by the Federal Government whose powers he is brazenly challenging.
"Wike's sole purpose in setting up the kangaroo commission is to ridicule APC leaders and make nonsense of the efforts by the Police to probe and stop further killings in Rivers State."
This is happening at a time the state government dismissed the panel set up by the Inspector-as a body set up with a predetermined end which is to indict Wike, stressing that it has no confidence in it.
The Commissioner for Information and Communications, Dr Austin Tam-George, in a statement on Wednesday , also slammed the APC for inciting the Police against the government of the state.
"Rivers State branch of the APC is following a familiar and disgraceful path of inciting the Police and other security agencies against Rivers people. But we will never be intimidated.
"The Rivers State Government strongly believes that the IG's panel was set up to procure a predetermined indictment of Governor Wike and other leaders in Rivers State. We have no confidence in the panel and will not participate in its proceedings.
"The Commission of Inquiry set up by the Rivers State Government will investigate and submit a report on the specific security breaches that occurred before, during and after the December 10 poll in the state.
"We believe that the commission's report will form the best objective basis for action by the Rivers State Government," the statement read.