Buhari dares IPOB, heads to Enugu to inaugurate summit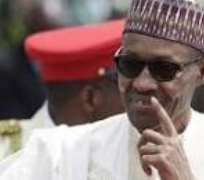 President Muhammadu Buhari is to declare open the South-East Economic and Security Summit (SEESS), scheduled to hold in Enugu tomorrow (Thursday) despite threats by the Indigenous People of Biafra, IPOB, against doing so.
On Monday, the leadership of Indigenous People of Biafra, IPOB, frowned at the planned official visit of President Buhari to Enugu saying that on no account should he set his foot on Biafra Land.
The group which described him as a killer said that he has killed a lot of Biafrans during the civil war and has even killed many more after and for that reason should not come to Biafraland unless he was willing to release all detained Biafra restoration agitators.
A statement signed by IPOB spokesmen, Barr. Emma Mmezu and Dr. Clifford Iroanya respectively, posits that both Buhari and the South East governors or Igbo leaders that welcome Buhari to Biafraland will get the ire of IPOB, pointing out that such people will have themselves to blame.
However, Mr Tony Usidamen, the summit's media consultant, in a statement made available to the News Agency of Nigeria (NAN) in Enugu, said that President Buhari and other eminent Nigerians would attend the event.
He said that the president's desire to attend the summit was in demonstration of his interest in maintaining peace and fostering economic growth and development in the South-East and other regions.
Usidamen said that the summit was aimed at addressing the real development issues in the region as well as proffer lasting solutions to them.
'President Muhammadu Buhari will lead other eminent personalities and delegates to attend the maiden summit holding at the Enugu State Government House.
'Former President, Chief Olusegun Obasanjo and all governors in the region as well as several eminent personalities and delegates will be in attendance to discuss issues of common interest.'
He stated that such issues as security, agriculture, infrastructure, health, tourism, as well as financing the region's economic programmes would be in the front burner during the event.
'The Chairman of SEESS Group, Prof. Barth Nnaji, has assured that the summit will be a meeting where specific problems are defined and measures to address them adopted,' Usidamen added.
NAN reports that the summit is an `invitation-only' event, with delegates drawn from the various interest groups in the region.