APC disregards Own Constitution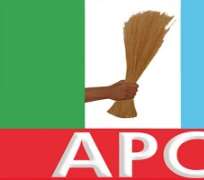 The All Progressives Congress ( APC) has disregarded its own constitution by not organizing National convention. This was revealed in an exclusive report from TheBriefng's check into the party's activities for the year 2016.
According to the Briefng, the last time the party held its national convention was in 2014, which it says negates Article 25 (A)(i) of the APC constitution which states that the National Convention of the Party shall be held once in Two (2) years at a date, venue and time to be recommended by the National Working Committee and approved by the National Executive Committee subject to the giving of the statutory notices to the Independent National Electoral Commission (INEC) and at least fourteen (14) days notice given to members eligible to attend.
Also, the constitution provides that the National Executive Committee may summon an emergency National Convention at any time provided at least seven (7) days notice of the meeting shall be given to all members eligible to attend.
According to the party, 2014 convention was held to adopt the six-point manifesto that was extracted from the one submitted to Independent National Electoral Commission, INEC earlier for the purpose of the 2015 general elections.
In an interview held late last year with APC National Chairman, John Odigie-Oyegun promised that the party would hold the National Convention in 2016 but with less than two weeks to wind up, the party is yet to unveiled its plan to fulfill that mandate as provided for in its constitution
"We have to amend the constitution. We want to have a convention to approve the amendment of the constitution. The convention will take place within the next three months. The revision of that aspect of the constitution is ready. Notices will go out very soon. So, there is no magic to it. We just want to do things that will be effective; things that will contribute maximally to the party and governance," Oyegun had said.
Some of the dignitaries of the party have expressed optimism that a National Convention at this time will help the APC addressed many of its challenges.
The 'suspended Deputy National Publicity Secretary' of APC Comrade Timi Frank, while reacting to the development on a phone interview, stated that the Oyegun's led APC has 'failed for violating the constitution of the party as regarding its national convention' just as he retreated his earlier call that the Oyegun led NWC should be relieved of their duties.
Frank, an ardent critic of the party's National Chairman said that "for the inability of the NWC members to hold National Convention of the party as at when due, they should be sacked."
But when asked for reaction, the new National Publicity Secretary, Mallam Bolaji Abdullahi, said that he would need to look at the party's constitution to know what it says concerning Conventions.
"I will have to check. I don't know what the constitution says about that and as you know l have just resumed, so l don't know what the constitution says about the regularity of the convention. But l believe that at all time, the party would do the right thing. As l said l would have to check the constitution and get back to you."