DEPLORABLE CONDITIONS OF NIGERIAN POLICE FORCE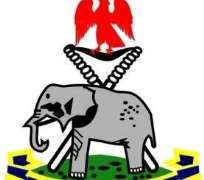 Since Lagos-based private owned Channels Television creditably presented the horrid picture of the Police College, Ikeja, I have had opportunities to pass through the busy road where the institution is located and each time I passed in front of the College, I wonder how many 'criminals' are being produced each year.
I believe that no decent person would accept to be trained in that kind of environment. Even if a decent person accepts to be trained out of something to do, the person is likely to end up a crook.
Part of the infrastructure shown on TV, such as the toilets and accommodation where some trainees were seen sleeping virtually on bare floor, is indicative of the precarious conditions of the trainees live...
Connected to the issue of poor welfare condition of the police men and officers are such concerns as the deplorable housing, non-existing or inferior medical services, badly maintained weapons, the ragged uniforms and the general poor conditions of service.
A Sergeant of Area G Division in Ogba, Ikeja, Lagos who doesn't want his name to be mentioned laments: "Our future is not secure in terms of service and post service conditions, most of us (Police officers) never learnt any trade or acquire any certificate that we can fall back on after retirement, that is why so many of us will then start working as drivers and security guard..."
The condition of the Nigeria Police force is terrible. I was in the office of the DPO of Akinpelu Police station in Oshodi and to my utter dismay, she has no system in her office, only the empty table and one 14'' TV. The furniture in her office is nothing to write home about.
Better accommodation for the police will undoubtedly improve their performance in the sense that an average policeman is always thinking about his welfare. If they are not well sheltered in a tidy and decent environment, the level of disorganized thinking is promoted and concentration on the job is affected.
Until Nigerian policemen and women are well taken care of in terms of the provision of decent shelter, Nigerians are not likely to get the best from them. Therefore, their welfare should be a top priority for all departments and ministries responsible for police administration in Nigeria.
However, in spite of poor conditions of service, a police officer must constantly stand the test of meeting the full standards of law enforcement professional.
The Inspector General of Police Ibrahim Kpotum Idris, as part of his renovation agenda should mandate that anyone entering the police work must go through psychological screening, testing and evaluation.
With the use of psychological testing, clinical and forensic psychologists are able to fully reveal the inner side of humans in terms of intellectual, personality, and visual-motor and ethical functioning, as well as security and law enforcement tendencies.
To become a certified entrant to the police training college either as a recruit or as a senior police officer the individual must pass a series or battery of psychological tests carried out mainly by a licensed or certified clinical and personality psychologist, and certainly not by psychiatrists as they are mainly certified in medication aspects of mental health issues.
By involving psychological tests in police work, cases of psychological imbalanced individuals usually get involve in are caught earlier and cut off quickly , and for those already serving but psychologically shaky, treatment in form of therapy may be offered, and in some cases they could receive medication-this is where the psychiatrist comes in mainly.
In the face of many challenges that the Nigerian police is currently fighting with, it will be unusual if psychological testing does not become mandated in training matters except the current police management does not mind hearing and seeing of very disturbing police behaviours in public periodically.
The Inspector General of Police, Mr. Idris and his management team should assist the nation in moving the police into modernity in terms of continuously professionalizing the Nigerian police and improve it conditions of service.
© Adeogun Oluwakayode 2016.