''That I predicted Yar'Adua's death does not mean I wish him dead'' —St. Paul Peters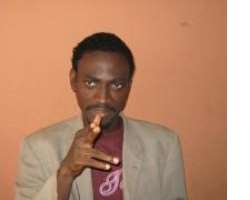 When beggars die, there are no comets seen, but heaven themselves blaze forth for the death of kings and princess. These evergreen words of the late literary icon, Williams Shakespeare came alive some weeks back, precisely (5th of May 2010) when President Umar Musa Yar'Adua mysteriously had his last breath after a protracted illness.
As Nigerians mourn, curious minds have wandered back to past predictions of Lagos Prophet Paul Peters (Adedoyin Paul Agboola). St. Paul Peters in December 2, who predicted the passing away of President Umaru Yar'Adua, this was accordingly published by modernghana.com titled: ''St. Paul Peters Says Yar'Adua May not Survive if…''
It would be recalled that he said: ''I was stunned myself with the vision I had some nights ago, concerning Mr. President, we may lose him if we fail to maintain a veracious prayers for him in this critical moment of his life. People who are currently jubilating about his present conditions or disparaging him concerning certain lapses at this time need to be very careful, prayers, prayers and prayers are the indispensable ingredients required for the survival of President Umaru Yar'Adua, I sincerely sympathize with him as well as members of his extended and immediate families. I humbly implore people like Pastor Enoch Adeboye, Bishop David Oyedepo and the host of others, to engage in what I can call marathon prayers, so that the nation would not be doomed in the instance our dear President. Everyone should also know that losing a leader on the throne is never a good omen for any nation who strives for development. And I stand to be corrected anywhere, I am not a prophet of doom, I don't wish him any ill luck especially his precious life, but the signs I am seeing as a prophet of a living God shows that things our likely not going to be well at all.''
These comments credited to him have however been generating a lot of reaction in the public domain, but the man of God has again reacted, by putting a check on the erroneous insinuations of many cynics and critics even as he said: ''That I predicted Yar'Adua's death does not mean I wish him dead. Nigerians really need to understand the voice and instructions of God. I said it last year December that we need to pray for him but the people close to him never took this seriously but today they are all gnashing their teeth in pain, grief, and agony, which now became a big tragedy not just for Nigeria but Africa at large. May be this will serve as a wakeup call to some who still handle things of God especially prophetic utterances with levity, and I tell you the consequences is always grievous, but one thing is certain Nigeria will get better, new and good things shall start to visit the country, but we must not relent in prayers''. Said St. Paul Peters.
From all indications the passing on of President Yar'Adua on May 5, has become very glaring that not all the seers saw accurately. While some got some of their predictions right, some were way off the mark. There were prophets who confidently informed Nigerians that Yar'Adua would never return as Nigeria's president. There were those who said the late president would not only return to his office, but would actually get a second term in office.
Last December, popular prophet and Founder of Inri Evangelical Church, Primate Babatunde Elijah Ayodele gave a cheering piece of news to Nigerians and Yar'Adua's family. "God in His infinite mercy has had compassion on the President and reversed his death just as he did to King Hezekiah of old in the Bible," the Prophet had enthused in an interview with Sunday Sun. He said God was moved by the attitude of Nigerians who had been praying for Yar'Adua. As such, God had decreed that Yar'Adua would not die yet, the Primate had said.
"Besides, God reversed Yar'Adua's death because his death would cause military coup and would take the country backwards. That is one big reason the Lord decided to reverse his death. If Nigerians continue to pray for him, God would make Yar'Adua to bounce back and function effectively as the president of the Federal Republic of Nigeria." The prophet saw more in his crystal ball. In an interview with Saturday Sun published on January 9, 2010, the man of God was quite emphatic. "God has also revealed to us that Yar'Adua will come back hale and hearty as against what some prophets have been saying that he would not make it. He would complete his first term but there are a lot of political tensions ahead," he affirmed.
He also said in another interview that President Umaru Yar'Adua will get a second term.
Primate Ayodele, however, revealed that he saw a casket but didn't see anyone inside. "In the spiritual realm, I see a casket covered with white green white (flag). I carefully checked who was inside but I could not see anybody. The interpretation is that we are going to lose a very prominent person that would pain us so much. It would bring the Nigerian flag down. I don't know who that person would be," he had said in January.
But he apparently knew what would happen to Goodluck Jonathan. "God told me that Vice-President Jonathan Goodluck will not be allowed to be President in the event that President Umaru Yar'Adua cannot continue as result of ill-health and he would not be allowed to get a ticket for re-election in the 2011 general elections," he was quoted as telling a Nigerian Tribune reporter on New Year Day.
St. Paul Peters can be contacted at: [email protected]
Source: Olayemi Brown