Pres. Buhari to attend security summit in Dakar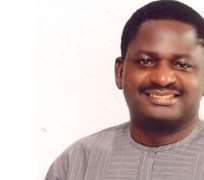 President Muhammadu Buhari will attend the Third International Forum on Peace and Security in Africa holding on December 5-6 in Dakar, Senegal.
The Forum (with the theme: 'Africa and its Security Challenges: Perspectives for Effective Solutions') is convened by President Macky Sall of Senegal with support from the African Union to discuss security-related challenges on the continent.
Special Adviser on Media and Publicity, Femi Adesina, said President Buhari will join other African leaders and representatives of regional and international organisations for the meeting.
The President is scheduled to participate in the Panel of Heads of State on Tuesday.
'The President, who has identified improved security in Nigeria as a priority for development, shares the vision of the Forum in finding lasting solutions to security challenges on the continent, notably terrorism and violent extremism, piracy, drugs, child and human trafficking,' Adesina stated.