Major hiccup for MTN's listing plans likely over claims of $14bn illegal transfer allegations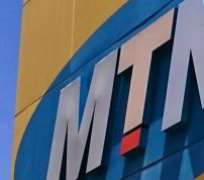 MTN Group Ltd.'s plan to sell shares in its Nigerian unit on the local stock exchange next year is facing hitches over  allegations by lawmakers that the telephony company  moved almost $14 billion out of the country.
A report in the Naij.om cites two people familiar with the matter as saying that the in the event of a lengthy legal process to dispute the claims the proposal could be delayed indefinitely.
The people, whom the report said asked not to be named because the information is private, is likely to derail the listing that has been highly anticipated by  many Nigerian investors.
The Johannesburg-based company had been targeting a listing in the third quarter of 2017, they said.
MTN remains committed to the listing and will proceed with the share sale when it's legally and commercially possible, a spokesman for the carrier said.
"The threat of the unresolved allegations makes it hard to place a proper valuation on the company and makes a listing challenging,'' Peter Takaendesa, a money-manager at Mergence Investment Managers in Cape Town, said by phone. "Nigeria needs this listing to strengthen the market and increase liquidity. For MTN it would diversify ownership, and improve country and government relations.''
MTN is accused of repatriating the funds over 10 years starting in 2006, according to Dino Melaye, the Nigerian politician who raised the issue in September. The allegations came after the company agreed to pay a 330 billion naira ($1 billion) fine in cash to the Nigerian government for missing a deadline to disconnect customers. That settlement also included a pledge to list the Nigerian unit on the local stock exchange.
"We cannot comment on a matter under investigation," Nigerian Communications Commission spokesman Tony Ojobo said by phone. "All the stakeholders should wait for the outcome of the investigation."
The four banks involved in the alleged illegal transfers are Citigroup Inc., Standard Chartered Plc, and Nigeria's Stanbic IBTC Holdings Plc and Diamond Bank Plc. In July, MTN appointed units of Citigroup and Standard Bank to advise on the listing.
MTN shares fell 1.4 percent at 111.38 rand at 9.59 a.m. on Friday. The stock has declined 16 percent this year, valuing the company at 214 billion rand ($15.2 billion.)