Delta State Spends N32 Billion On Roads Projects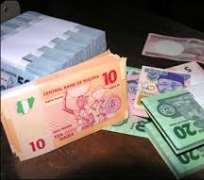 The Delta State Government has so far spent N32.905 billion from May 2015 to November 2016 on the construction of seventy-one roads projects across the state.
The Commissioner for Works, Chief James Augoye disclosed this within week during a ministerial press briefing at Government House, Asaba.
The road projects according to Augoye covered over 282 kilometres of roads and 136 kilometres of concrete-lined drains.
The commissioner explains further on roads development: `the value of projects currently being handled by the Ministry, including those inherited from the previous administration is put at about N110 billion. This covers about 381 kilometres of roads`.
Augoye stated that the Ministry of Works was also responsible for the on-going works on the rehabilitation of the Asaba Airport Runway and Taxiways at a cost of N5 billion.
He lamented that his ministry could have done much but for `additional high cost of constructing roads with respect to the swampy nature of some parts which require the replacement of huge quantities of unsuitable materials and several hydraulic structures on the one hand and erosion prone parts of the state where drainage structures are necessary`.