We Reject Prof. Soremekun As Ondo INEC Chief Returning Officer—PDP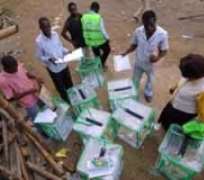 We have reliable information that plans are being made to manipulate and rig the forthcoming election which will hold next Saturday. Towards attaining this nefarious agenda, INEC has concluded plans to use the same set of people who compromised the Edo election, therefore Professor Kayode Soremekun, Vice Chancellor of the Federal University, Oye Ekiti who served as Chief Returning Officer in Edo State has been recruited to serve as the Chief Returning Officer in Ondo State and it is expected that he will use the same template that compromised that election in Ondo State.
We hereby warn INEC not to bring Soremekun and his unscrupulous gang to Ondo State. We emphasise that he is not the only Vice Chancellor in Nigeria and as such does not exclusively possess the skill to discharge that responsibility.
He is not welcome here and INEC will only incur our wrath if it makes any attempt to impose him to superintend over our election considering the fact that we are rejecting this attempt to bring him here.
We again declare that INEC is free to recruit any other person to serve as the Chief Returning Officer as we will certainly and vehemently refuse to allow Soremekun to compromise our election.
We urge INEC to strive to maintain its integrity and not soil its reputation any further by using people of questionable characters to discharge sensitive roles in elections. Conclusively, we say no to Professor Soremekun to play any role in our election.
We also wish to remind that in Ondo State we have a culture of vehement resistance to election manipulation, thus we warn stringently that we will refuse Soremekun's appointment as our Chief Returning Officer.
Ayo Fadaka
Director of Publicity
Ondo State PDP