FAAC: FG distributes N420.000 billion for November.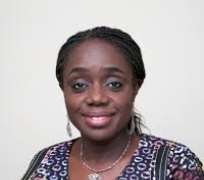 The sum of N420.000 Billion naira was distributed at the Federal Account Allocation Committee meeting (FAAC) to the three tiers of Government, Federal Government, State Government and Local Government as the Federal Allocation for the month of November 2016.
This month's allocation showed no overall difference from the previous month of October, but a drop by 18.6percent(45.125) in the total net statutory allocation from the previous month of October. And a huge withdrawal from the Petroleum Profit Tax (PPT) of about N109.108 Billion to compensate for the low distributable allocation.
Finance minister, Kemi Adeosun, who addressed reporters at the end of the meeting said the situation in the Niger Delta is of major concern and is affecting the economy, she further expressed that the FG was working hard to resolve it as soon as possible.
"We have a Fiscal roadmap that we will be rolling out and it includes a number of measures around revenue mobilisation, tax relief and fiscal instruments that will be issued around 2017 to really support getting the economy back into recovery. attributed the decrease in Volume of dutiable imports,recipts from Joint Venture Cash Call, Foreign Companies Income Tax (CIT) and VAT and pipeline repairs and maintenance to the drop in Revenue." She said .
She further explained that the stump in the economy driver was due to lack of growth in the oil sector, and acknowledged the growth in Agricultural and solid minerals sector.
"if you look very closely at the figures, there was growth in Agriculture and solid minerals which is very encouraging because we have said these are the two of the sectors we wanted to focus. Two of the sectors that we have invested in."
Breakdown of allocation;
N197.061Billion Naira was shared as statutory fund shared at a ratio of 52.68percent for Federal, 26.72percent for State and 20.60percent for Local government and 13percent derivation of about N13.548 Billion; N66.836 Billion gotten from Value Added Tax(VAT) was shared at 15percent, 50percent and 35percent for federal, state and local governments respectively.
The sum of N6.330 Billion Naira was refunded by the Nigerian National Petroleum Corporation to the Federal Government.
The excess crude account (ECA) now stands at $2.456 Billion dollars which shows a positive increase by $2 Billion dillars
A proposed distribution of N109.108 Billion from the Excess PPT account, and N37.319 Billion Naira from exchange gain.
Details of the Statutory Revenue distributable for the month of November 2016 is as follow:
Federal Government received N96.674 Billion (52.68percent)
States received N49.035 Billion (26.72percent)
Local Government Councils received N37.804 Billion (20.60percent)
The breakdown of the Value Added Tax distribution for the month, is as follows:
Federal Government got N10.025 Billion (15percent)
States Government got N33.418 Billion (50percent)
Local Government Councils received N23.393 Billion (35percent).