Police Personnel Arrainged for Professional Misconduct.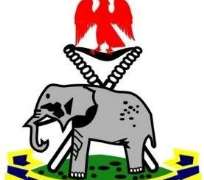 As part of the Inspector General of Police's mandate to curtail crime and misconduct within the police force, a number of Police personnel have been arrested for professional misconduct.
The arrested police personnel whose crimes ranged from conspiracy with militants, aiding and abetting to kidnapping and robbery were paraded at the force headquarters, on Tuesday, in Abuja.
DCP Don Awunah (fsi) the force public relations officer, who spoke to the press said criteria for the arrest were for Personnel of the force who use their official capacities to carry out or get involved in any misconduct and/or compromised in discharging their duties and betraying the official oath of office were arrested, subjected to internal disciplinary measures and punished according to the gravity of their offenses.
One of the surprising case was that of EX Sargent Laibi Opakegba M, who conspired with a militants to sell explosives to them. He was intercepted discussing with a know militant from Ese- Odo local government of Ondo state, to source and supply red dynamite the group.
Also the arrest of a notorious kidnapper and armed robbers named zakari Ya'u Isiaka, who as been on the wanted list in Kogi state, lead to the arrest of four police personnel, who were charged with compromising and conspiracy in their call of duty.
DCP Don, further explained that the arrest of a suspect named Alhaji Hadi Adamu in October, led to the arrest of nine police personnel.
The nine arrested police personnel were on charges of aiding and abetting serious criminals who engaged in robbery, kidnapping and cattle rustling in the north east. When interrogated gave up other suspects who were arrested with seventeen AK 47 rifles, fourteen of which had their serial numbers intact, and the other three had their serial numbers etched. A pump action rifle, forty two empty magazines, three hundred and sixty three rounds of live AK47 ammunition and other exhibits.
DCP Awunah who spoke on behave of the IGP, assured all Nigerians of adequate security and commitment of the Nigeria Police Force to work assiduously in the reduction of crime and criminal activity across the country, especially kidnapping and ransom.