Ibom Power MD Says Ultra-Modern Substation Will Improve Power Supply In Uyo Metropolis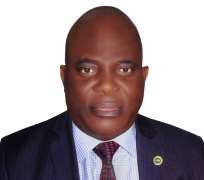 The Managing Director of Ibom Power Company and Special Assistant on Power to the Governor of Akwa Ibom State, Engr. Meyen Etukudo has said an ultra-modern injection substation currently under construction in the State will improve power supply in Uyo, the State capital.
Speaking with Journalists in his office, Engr. Etukudo said the 2 x 15MVA injection substation (33kV/11kV) under construction at fourlane will aid the supply of additional 24MW of power to Uyo.
He said construction of the substation will enable the provision of special power distribution lines to Shelter Afrique estate, Ewet Housing estate, Fourlane, Osongama and most of the places in that environ including a dedicated line to Le Meridien Ibom Hotel and Golf Resort.
"When the substation is completed, the power supply in Uyo will be stabilized, reliable and quality" he said.
He stated that the issue of low voltage will be over because the substation will ensure that about 220 – 240 volts is available for domestic consumption.
The Governor's aide said that the substation ought to have been completed last December because it had already been awarded by the Governor and the contractor had been mobilized with 40% down payment.
He however mentioned that the project was met with challenges of acquiring the land and variances in foreign exchange.
Engr. Etukudo who said the substation is one of the most modern substations expressed optimism that the project will be commissioned on or before the 2nd anniversary of His Excellency, Governor Udom Emmanuel.