NIGERIA'S ECONOMIC CHALLENGES, REVIVING PORT HARCOURT PORTS, OTHERS TOPS AGENDA AT NACCIMA 4TH QUARTER MEETING TO BE HOSTED BY PHCCIMA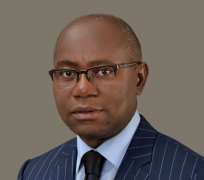 Current economic challenges in the country, providing solutions on the way forward and deliberations on reinventing Port Harcourt as a shipping hub among other burning national issues in the Nigerian business climate will form the major emphasis of discussion as the entire chamber movement in the country converge in Port vHarcourt for the fourth quarterly council meeting of the Nigerian Association of Chambers of Commerce, Industry, Mines and Agriculture, NACCIMA which opens in Port Harcourt on Monday 21st and Tuesday 22nd November 2016.
The two-day conference hosted by the Port Harcourt Chamber of Commerce, Industry, Mines and Agriculture, PHCCIMA, a strategic affiliate of NACCIMA is expected to have in attendance Rivers state Governor, Chief Barr. Nyesom Wike as special guest of honour, while the National President of NACCIMA, Chief Bassey E.O Edem, entire Chamber movement in the country, major players in the organized private sector (OPS), top government functionaries, among others completes the roll call.
Briefing newsmen on activities lined up for the event at the Chamber office in Port Harcourt, PHCCIMA President, Dr. Emi Membere-Otaji, said the meeting which is the highest body of chamber movement in the country will create a forum for the Organized Private Sector to brainstorm on pressing national economic issues, impacts on the economy of the country and strive to proffer solutions on the way forward. "Critically for Port Harcourt, we shall aim to re-examine and bring to fore issues on how to re-invent Port Harcourt as a shipping hub and port city' he said.
According to him, the event is expected to kick off with the arrival of guests on Monday 21st of November 2016. Immediately the NACCIMA executives led by its president, Chief Bassey E.O. Edem will visit some companies among them Pabod Breweries Limited and the Main Port of Nigerian Ports Authority. The event will further continue on Tuesday morning with a courtesy visit to the Executive Governor of Rivers State, His Excellency, Chief Nyesom Ezenwo Wike by 9pm at Government House Port Harcourt.
This shall be succeeded by the NACCIMA 4th quarter meeting proper at the prestigious Presidential Hotel in Port Harcourt by 11.00am and wrap up in the evening with a Banquet dinner at the royal banquet hall of Hotel Presidential starting 7pm. Highlights of the event will be a Lecture by, Prof. Bamidele Badejo on the Topic: 'Re-inventing Port Harcourt as a Port City', remarks by the executive Governor of Rivers state and other high net worth personalities; official launching of the second edition of Commerce Port Harcourt Magazine by the Rivers state Governor and presentation of awards to some companies and individuals.