Make Us Proud, Waziri Charge Kontagorians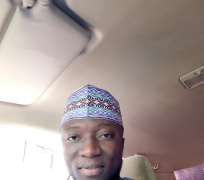 One of Kontagora's finest, vibrant, young, entreprenuer and advocate of good governance, Mansur Waziri alias Wazirin-Gobe has charged Kontagorian Students to make the Emirate proud in their academic pursuits by being good ambassadors of the Emirate.
Wazirin-Gobe made the call shortly after the National Youth Council of Nigeria's Summit held at UK Bello Art Theatre in Minna. He said, not just the students but whoever is from the emirate must ensure he or she doesn't engage in what will bring dishonour to the emirate.
The young entreprenuer added that "i have full confidence that, wherever you find a true Kontagorian, he or she will be of great positive character with passion to excel in his or her engagements".
He urged and charged especially the Youth not to relent in their respective endeavours reminding them that "for anybody to attain success, he or she must have put in hardwork, resilience and prayers".
Waziri spoke further advising the Youth to eschew activities and attitudes capable of disrupting their bright futures.
Speaking on the Governor Abubakar Sani Bello's Restoration Mission, Young Waziri said, he is optimistic that, IN SHA ALLAH the agenda will succeed "I am very proud to be part of this service driven administration of Mr. Governor adding that, the Governor has ushered in a distinctive style of leadership with discipline and the urge to serve the citizens".
Waziri added that, another very impressive feat in the present administration of Governor Abubakar Sani Bello is the cordial and complementary relationship between the executive and legislative arm, which he described as a "good omen" for Niger State and Nigerlites in the nearest future.
On Youth participation, Waziri said "let me start by giving kudos to My Governor and role model for not just carrying the Youth along, but for engaging them with sensitive assignments which portrays the Governor as a "man of his words".
Waziri applauded Governor Abubakar Sani Bello's progressive audacity and altruistic abstinence by completing abandoned projects of past administrations littering the State. In his words, "it is very difficult to see Governors especially when they are from different political parties completing projects of their predecessors, but surprisingly, Mr. Governor saw the need of completing these projects for the best interests of Nigerlites".
He concluded by calling and appealing to Nigerlites to support, cooperate and pray for the success of Governor Abubakar Sani Bello's Restoration Mission which Waziri described as "a genuine all-out rescue misssion for meaningful societal and human growth and development"