November 13, 2016

| Kenya
THE MEDIA IS TO BLAME FOR TRIBAL SENTIMENTS AMONG KENYANS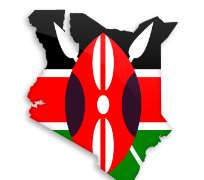 The East African standard on 17th Monday of October 2016 had a special report on violent killings of security keepers in Kenya under the title; who is killing the watchmen in western Kenya? This title was on the front page of the paper, but the story was presented as a feature in the special pages inside on page 19 of the paper. The primary intention of the story was very Nobel, but the way it was communicated silently intended to demean the people and the communities of western Kenya through an innuendo of the type that the communities in western Kenya are the primary suppliers of watchmen.
Failure to achieve discipline and decency in inter-cultural communication like the one I have pointed above has been undoing of the media in Kenya. It is not only the East African Standard that has goofed in this perspective of professional alertness, but in fact all the media houses and types in Kenya from print, electronic, folk to the social media are giant perpetrators of tribal stereotypes that later on consolidate into negative nationalism and ethnicity . It is so common in Kenya to watch the media announcing hunger or starvation in Turkana, HIV and widow inheritance in Nyanza, Female circumcision in Kalenjin land, polygamy or chicken eating in western Kenya only to end up with a story about stock market investment and electoral politics in Central Kenya. This media behavior is so sentimental and devoid of any professional objectivity.
Technically, the word watchman is no longer a good word when used in reference to private security and investigation officers. It is a pejorative and very derogatory word. The word is tad offensive when the user is from a different community describing a member of another community. More so, Western Kenya is not a patented repertoire of watchmen just the same way Thika, Eldoret or Garrissa regions are not sworn suppliers of sex-workers, tribal sadists and terrorists respectively. Anybody entertaining affirmative feelings about such would be in a state of critical fallacy.
Thus the East African Standard must accept to be faulted on this in regard to the title of watchmen killing in western Kenya. It must because it had all the machineries to present the story in amore decent and socially inclusive way, without necessarily making the story to be sensational by relying of crude tribal stereotypes. We all know that violent death of a watch man is death of a human being, as what murders a watchman is capable to murder the prince.
I want to answer the editor of the East African standard by now telling him or her of what is killing the watchmen in western Kenya.Mr editor-, The killer of the watchmen in Kenya is the famous killer of humanity, his names are; social exclusion, political betrayal, negative nationalism, ethnicity, tribal exclusion, corruption, selective appointment into government jobs, non-objective media practice, ridiculous ridicule, intellectual laziness towards modern patriotism, politics of the stomach and moral irresponsibility.