21st Ogoni Martyrs Anniversary Rivers PDP Chairman, Bro Felix Obuah Commiserates with Ogonis, calls for sustenance of the struggle for Justice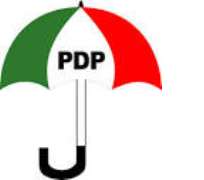 As the people of Ogoni ethnic nationality observed the 21st anniversary of the murder of nine martyrs of their struggle for emancipation and environmental justice, the Chairman, Peoples Democratic Party, PDP, Bro Felix Obuah has commiserated with them, urging them not to allow the sacrifice of the fallen heroes to go in vain.
The PDP Chairman described the sacrifices of the Ogoni leaders, including the renowned environmental crusader, Ken Saro-Wiwa, as the utmost, and also commended the spirit behind the anniversary, which he noted is also meant to honour and appreciate the huge and ultimate contributions of other unsung heroes of the globally acknowledged struggle.
Bro Obuah, while acknowledging the successes of the Ogoni struggle, for which the leaders died, said, among other things, the Ogoni nationality has been placed on the conscience map of the world, not only as an indigenous minority nation, but a metaphor for global struggle for human rights and environmental justice.
He particularly commended leaders of the Ogoni Movement, who have championed the cause since after the death of the fallen heroes, charging the present leadership of the Movement for the Survival of the Ogoni People, MOSOP, not to lose focus of the establishing principles and philosophy of the struggle, but to be more committed and resolute in the globally applauded peaceful and non violent struggle for equity, justice and development.
The PDP Chairman also admonished the Ogoni people that in taking stock of the journey so far, they should also be mindful of the antics and sudden collaboration of some Ogoni politicians, the like of Mr. Magnus Abe and his allies, who have been the cog in the wheel of the struggle, and whose activities almost snuffed life out of the struggle, in pursuit of their selfish political aspiration, describing such development as unhealthy, pretentious and ill-conceived, and with the potency of discrediting and hindering the realization of the dreams of the initiators of the struggle as well as general aspiration of the people.
The PDP, he said, will continue to identify with the Ogoni people and their just cause and also reiterated his call on them to sustain their unalloyed support for the government of the State under Governor Nyesom Wike, who will not renege on the fulfillment of his campaign promises, but will even do more to the people of Ogoni as well as other ethnic nationalities in the State.
"We commend our dear Ogoni people for their peaceful and successful 21st anniversary of martyrs of their struggle for justice", Obuah said.
Signed:
Jerry Needam
Special adviser on media and publicity
To the Rivers PDP Chairman, Bro Felix Obuah
Sunday, November 13, 2016